What do you understand by the term Managed WordPress Hosting? In this article, we are going to talk about managed WordPress hosting, explain the differences between managed and shared hosting, give insights into when one should move to managed hosting and talk about some of the best managed WordPress hosting providers with their prices as well as a comparison between them. Did you know that running a website is a little bit more complicated than most people think? Almost every other person can create and run a WordPress website without any trouble, but do they all have knowledge on network management, applying operating system upgrades to their servers through SSH or even creating Nginx files? I believe not.
Managed WordPress Hosting does more than just the tasks discussed above. It is a service where all the aspects of running a WordPress website are managed by the hosting provider. This includes tasks such as speed, security, daily backups, WordPress updates, scalability, server-level caching and website uptime. The basic idea with managed WordPress hosting is to make sure that the website owner is not engaged in hosting management tasks to make sure that they are only focussed on their website and their business. By doing this, almost all the technical issues are simplified on an ongoing basis. This comes with premium support where you get support from experienced WordPress experts who know all the secrets of WordPress. This means that even when you are having issues, you will always have someone to take care of you.

Therefore, getting a managed WordPress Hosting means that you are getting plans that are already tuned and setup for WordPress with many technical issues simplified for you. You will be assured of peace of mind without having to worry about most of the things that happen in the background. Compared to general shared web hosting managed WordPress hosting offers more features at a higher price. The demand for these services can be seen in the rapid rise of many WordPress-only hosting companies.
Best Managed WordPress Hosting (sorted by recommended pricing plan)

---
Differences Between Managed and Shared Hosting
Shared hosting is one of the cheapest ways of hosting a website. This is because it provides almost all the common needs of a large variety of websites and at a low price. On the other hand, managed WordPress hosting takes care of a very specific market of hosting WordPress websites on servers that are highly tuned and optimized for WordPress.

Managed WordPress hosts are very fast compared to shared hosts. This is because everything on the managed server is optimized to run WordPress only compared to shared servers that are supposed to be able to run any kind of application.

When it comes to security, managed WordPress hosting is more secure. This is because shared hosting performs basic security checks to ensure that their multiple users are not hit by security threats as compared to managed WordPress hosting which has increased security protocols and WordPress specific scans that can keep off all kinds of threats.

Managed WordPress hosting will make sure that automated updates cover not only everything from the operating system on the server to PHP and MySQL, but also WordPress itself. This means that you will always be running the latest, most stable and most secure versions of everything. Even though shared hosting might attempt to do this, it will be done far less proactively. Their goal is to keep the maximum number of people on a server happy, meaning that your server will always be optimized to run every possible combination of applications.

---
Do you need to Move to Managed WordPress Hosting?
There are many reasons that can make on choose a managed WordPress hosting plan. I am going to talk about the most common reasons that are very essential before choosing this plan. If one or more holds true for you, you may want to dig deeper into this type of plan.

Experience with Web Hosting. Web hosting is a complicated business and quite difficult for most people especially when running a complex and large website with a lot of traffic. If you do not have any experience running a web server, choosing a shared hosting might leave you responsible for tasks that are very complex for you to handle. If you do not understand how a server works, how to customize it to your needs, update and scale up its resources, then a managed WordPress hosting is the best for you.
Reliable Support. If you are new to running a website, you may not know much about web hosting. Chances are you will have a lot of questions, and you may run into issues you do not know how to handle while setting up your site or afterwards and you will need to talk to someone who can help you out. If you are looking for the best support you can find, managed hosting is a smart choice. These plans typically offer 24/7 support.
Security. If you are not so sure on how to keep your site secure, then you will need a managed hosting. They usually offer additional security benefits. Your provider will be updated on the latest threats and can monitor your site for suspicious activity and take immediate action. Your site will be updated consistently, which is important for minimizing security holes, and you will always have a recent backup if something does go wrong.
Performance and Uptime. If you choose a shared hosting plan, you will need to optimize your server on your own and keep an eye on its performance. If you have the technical skills required, then you are all set. With a managed hosting plan, your provider will take on the responsibility of ensuring your site does not go down and always offers visitors a smooth experience. Performance is crucial in determining how successful your website is and users who have a good experience on your site are more likely to come back.
---
Let's have a look at some of the best managed WordPress hosting providers of 2019.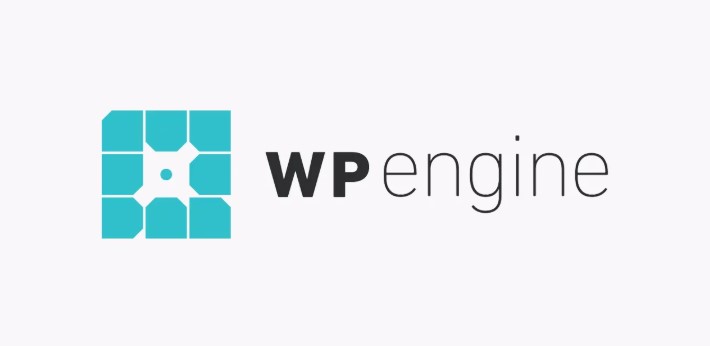 WP Engine is a web host that provides fully-managed, optimized WordPress hosting. They offer automatic security updates, daily backups, one-click restore points, automatic caching, top-tier security, one-click staging area, and many more features that you will definitely like. One of WP Engine's biggest selling points over more traditional shared hosting options is its focus on optimizing the performance of sites and blogs built using WordPress. WP Engine's Performance Intelligence solution offers you real-time data about how your site is doing and, more importantly, what you can do to make it run faster.

Price Overview
WP Engine offers four subscription options: Startup ($35/month), Growth ($115/month), Scale ($290/month), and Custom (custom priced).

| | | | |
| --- | --- | --- | --- |
| Plans | Monthly Pricing($/Month) | Annual Pricing*($/Year) | Sites Included |
| Startup | $35 | $350(or $29.17/month) | 1 |
| Growth | $115 | $1,150(or $95.83/month) | 5 |
| Scale | $290 | $2,900(or $241.67/month) | 15 |
| Custom | Custom | Custom | 25 |
Pros
Their entire support staff is comprised of trained WordPress experts.
WP Engine keeps your site protected with many advanced security features that many hosts do not offer.
Their servers are optimized for WordPress only with everything is cached at the server level.
They have a proprietary front-end layer system that can handle traffic spikes easily without slowing down your site.
Cons
They offer only hosting services without domain registrations meaning that you will have to register your domains with another company.
WP Engine does not allow you to install certain plugins on your WordPress site such as many caching and backup plugins.
They are a little bit expensive especially for a beginner or small businesses.
User Reviews
Positive – James Ferrett, We moved our sites to WP engine for two reasons. One was reliability and the other was upgrades. Switching to a managed hosting provider that notifies you of upgrades and then does them was a lifesaver. We were constantly having issues with our sites being hacked and not being up to date but when we switched to WP Engine we were able to save money on the security plugins we were using and the site is more secure and faster due to the built in caching

Negative – Peter Vandever, I have used WP Engine for a while and despite the high cost for WordPress hosting, I have stayed mainly because they do have great uptime. However, recently it has dropped wildly and even left the website offline up to 4 hours at a time. I am not sure what is happening but I am looking to other hosting companies because of this support and technical problems of late!

---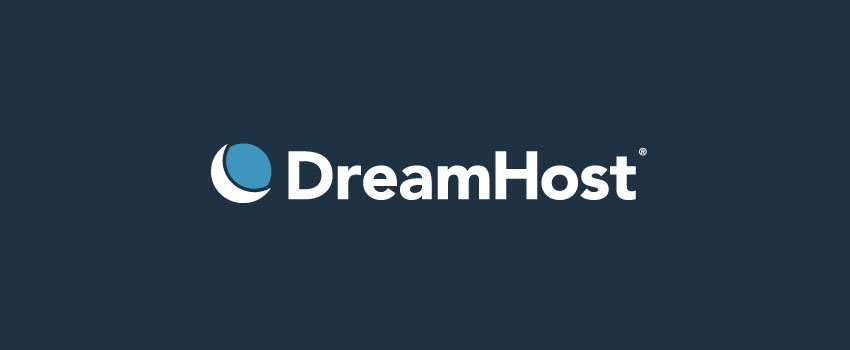 Dreamhost have been recommended for use by WordPress.org. They use DreamPress for managed WordPress hosting and have the infrastructure designed with latest technologies including NGINX with HTTP/2, Brotli, PHP7 with SSD (Solid State Drivers). For fast provisioning, they provide caching systems such as Varnish caching and object caching meaning that you can fully trust them for speed as well.

Price Overview
DreamHost has three paid plans with several tiers each;
| | | |
| --- | --- | --- |
| Plans | Monthly Pricing($/Month) | Annual Pricing($/Month) |
| Shared Hosting | $4.95 to $10.95 | $2.59 to $7.95 |
| DreamPress Hosting | $19.95 to $79.95 | $16.95 to $71.95 |
| VPS Hosting | $15.95 to $120 | $13.75 to $110.00 |
Pros
It is free to install any type of WordPress plugins compared to WP Engine which does not allow installation of caching, backup and broken links plugins.
Security is guaranteed with DreamHost. They take timely actions against DDoS, firewall, automatic updates and Let's Encrypt SSL.
DreamHost creates multiple backups to make sure that you will not lose your site in case of an attack.
They provide SSH, cron job and GIT access which makes life easier for developers.
Their customer support is readily available through email, forums and knowledge base.
Cons
The live chat feature is only available after purchasing a plan with DreamHost. Furthermore, their phone support gets a little bit tricky with a callback link on your DreamHost control panel. This actually costs on the basic plan.
If you have a site with a different host and want to migrate it to DreamHost, it will cost you up to $99. This is quite expensive since most of the other WordPress hosting providers do this for free.
User Reviews
Positive – Dennis Munywa, I shopped around for different hosting sites and I found a promo and was able to get unlimited hosting for all my websites for less than 5 dollars a month. I've had cheaper hosting but let me tell you I always had issues with them. GoDaddy for starters couldn't fix my wordpress problem because they didn't have the means to handle the updated wordpress. That was a bummer. Tried other misc ones too and so far been super happy with them here.

Negative – Shelar Barr, Offer actual technical help. Days will pass before they respond and often the responses are irrelevant to the issue for which you requested help. They charge you to talk to anyone too. What hosting company does that? None. Just Dreamhost.

---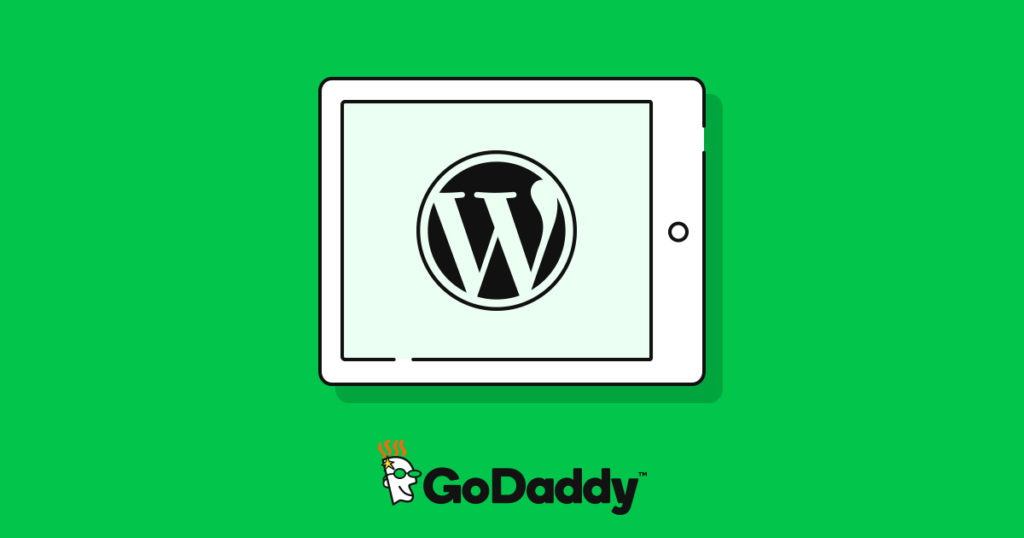 Godaddy's managed WordPress hosting service is standard. This means that from setup, software updates and security patches, their team handles almost all the aspects that are involved in the maintenance of your WordPress hosting platform. They have a membership-based, commercial package of WordPress tutorials, and GoDaddy customers get access to up to twenty of the tutorial videos for free.

Price Overview
They have three plans, Basic, Deluxe and Ultimate.

| | | |
| --- | --- | --- |
| Plans | StartUp Price (Monthly) | Renewal Price (Monthly) |
| Basic | $5.99 | $8.99 |
| Deluxe | $7.99 | $12.99 |
| Ultimate | $13.99 | $19.99 |
Pros.
It uses SSD disks known to be faster than the rotating disks and their servers use load balancing techniques.
It comes with automated WordPress setups, backups and regular software updates.
If you purchase an annual plan, you get to register a domain name for free.
It is very easy to use even for a beginner or people who do not have experience using WordPress hosting
Cons
They are more focussed on individuals and small companies and therefore not reliable for large scale businesses and organizations.
On all of GoDaddy's WordPress Hosting plans, you are severely limited on the number of websites and the storage space you are getting.
User Reviews
Positive – Veronica Monsalve, I think GoDaddy is a very different platform from the others. This one gives me a different way to store a website, and together with its features, it allows me to perform different actions with the files on my website. Currently, I could say that this platform has been giving me very good results since it was implemented in my company — providing a very good speed to start the website, with a fairly large storage where you can store different things.

Negative – Densil Nelkins, What I do not like about GoDaddy are the prices, GoDaddy is the platform that has the highest prices and my question would be, why offer such high prices knowing that the competition offers lower prices and with the same functions?

---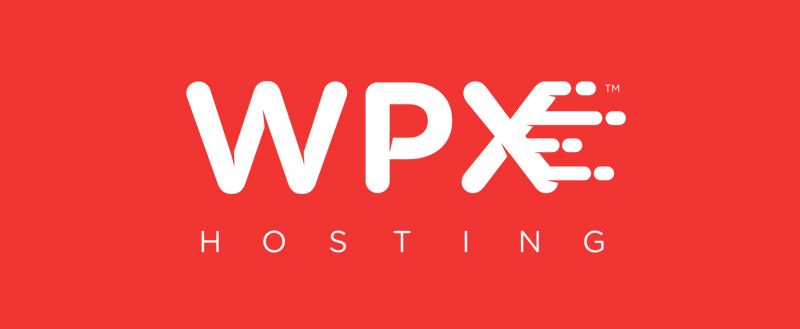 WPX Hosting offers WordPress hosting service plans as well as domain registration services. They allow you to choose a datacenter either is the US or the UK, depending on which of the two is closer to your target audience. This is hosted on SSD servers and a guaranteed uptime of 99.95% is offered. WPX Hosting offer a free unlimited SSL certificate and an automated backup process for all accounts.

Pricing Overview
WPX Hosting offers three subscription plans;

| | | | |
| --- | --- | --- | --- |
| Plans | Monthly Price($/month) | Yearly Price($/year) | Websites |
| Business | $24.99 | $249.99(or $20.83/month) | 5 |
| Professional | $49.99 | $499.00(or $41.58/month) | 15 |
| Elite | $99 | $999(or $83.25/month) | 35 |
Pros
They offer domain name registration and unlimited customized email accounts.
WPX Hosting is more affordable. The price is lower and you get more for your money in terms of the number of sites you can host.
WPX Hosting has not disallowed the installation of any plugin. They even recommend the best plugins you can use for security, backup and caching.
They have expert level support that is available all through and makes sure that their users always get the help they are looking for within the shortest time possible
Cons
There starting prices for plans are considerably higher compared to other managed WordPress hosting providers.
They do not have many interface features compared to their competitors
User Reviews
Positive – Mikalsky, Dec 10th 2018 – It's a week I'm with WPX and I can tell you I'm very happy with them. They did migration for me, and they fixed all issue for me. I was with Siteground VPS before and paid almost 80€ monthly because they shared hosting was not working seen my website had continually outages, they said because my website needed more resources.

Negative – We were not able to get a negative review about WPX Hosting at the time of writing this article.

---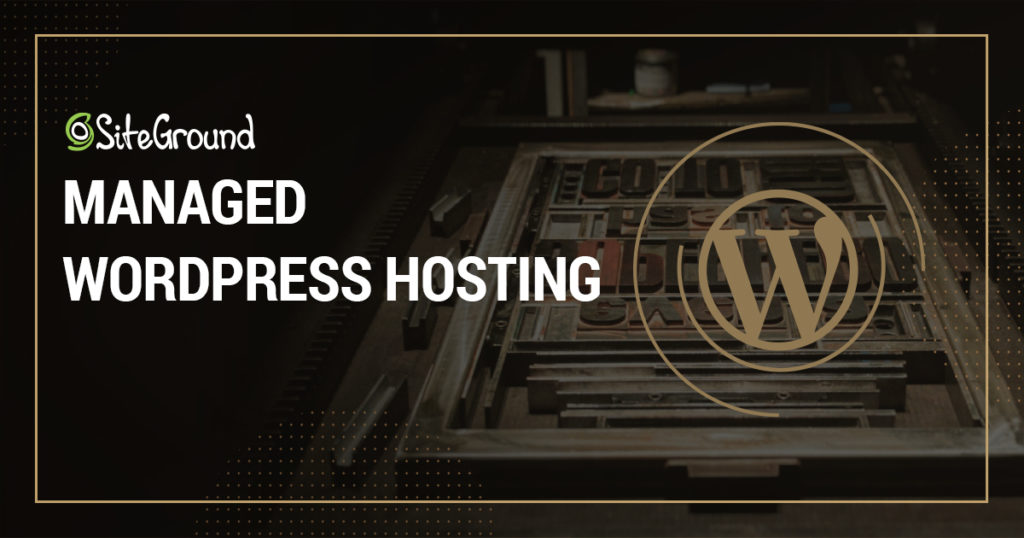 SiteGround have the best customer support services and fairly competitive prices that makes them affordable compared to other competitors. Their services are fast, secure and always up to date with current technologies. Technologies such as Nginx, PHP7, HTTP/2, their super cacher and HHVM are known to make it faster and reduce load time. They also have their own backup system.

Price Overview
SiteGround has three plans;

| | | | |
| --- | --- | --- | --- |
| Plans | StartUp | GrowBig | GoGeek |
| Initial pricing for a 12-month, 24-month, and 36-month contract | $3.95 per month | $5.95 per month | $11.95 per month |
| Pricing upon renewal | $11.95 per month | $19.95 per month | $34.95 per month |
Pros
They support their customers through phone, support tickets and live chats.
They are quite affordable compared to their competitors.
SiteGround backs up your website on a daily basis.
They provide domain and free email hosting with all their plans.
Cons
They are more oriented towards the developer audience instead of generalizing their audience.
The disk space is limited across all their plans.
User Reviews
Positive – Melissa Kaiserman, In the three years I've been hosting with SiteGround, I have experienced 100 percent uptime. You can't beat that! Their customer service is also excellent. When it comes to support, I prefer using chat and SiteGround's chat response time is instant. With my previous host, I remember a lot of waiting time. They also transfer your website from your previous host for free.

Negative – A lot of people must have been tricked to sign up because of the product's low initial term pricing — only to find out after that the renewal pricing goes up to as much as 400%.

---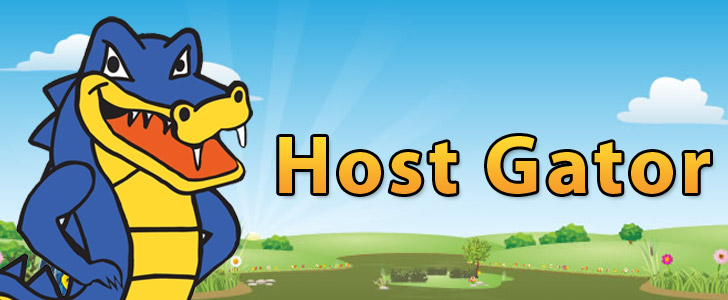 HostGator is well known as a shared hosting provider but still very good at providing VPS and dedicated options for those who need scalable sites. They are however a little bit expensive compared to their competitors. This is because they are known to be more reliable with a support team that can be relied on for simply everything.

Pricing Overview
| | | |
| --- | --- | --- |
| Plans | Monthly Price | Sites |
| Starter | $5.95/mo | 1 |
| Standard | $7.95/mo | 2 |
| Business | $9.95/mo | 3 |
Pros
Hostgator gives you a 45 day money back guarantee for you to effectively test their offers without a hurry to see if they fit your requirements.
They provide a 99.98% uptime which is much better than the industry average. This assures you that your website will rarely be down.
Their support is always available throughout the year. They offer support through phone, live chat and email.
Cons
They employ pricing tricks to display the prices available on their website that are available only when you buy the service for three years.
Their automated backups costs up to $15 annually when there are other hosting plans that do this for free.
User Reviews
Positive – Charly Paz, Customer support is typically top notch, and they adjust their plan offerings for your specific needs. If you ever find out versions of platforms aren't most current, which is typically the case if they feel the newest version isn't stable enough, they will still push your account forward if you need it.

Negative – Jim Reamer, I didn't have any issues which weren't quickly resolved. I had a maintenance outage which I wasn't notified for in advance, but it was brief (20 minutes). It only impacted a site with a forum, as the others held up due to caching.

---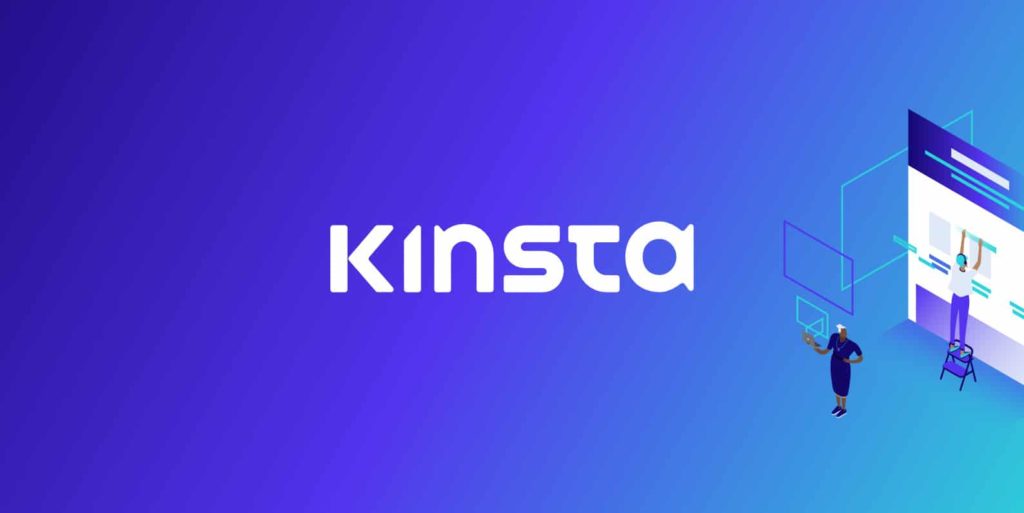 Kinsta servers are empowered by Linux technology, Nginx, MariaDB and PHP7.0+. All the plans with Kinsta come with an automated scalability which allows all sites to stay up and running even when there are issues with traffic spikes. They also allow you to choose from up to eighteen different datacenter locations which a a pretty large number of locations.

Pricing Overview
Kinsta has four subscription options billed monthly or annually as shown below;

| | | |
| --- | --- | --- |
| Plans | Monthly Pricing($/month) | Annual Pricing($/year) |
| Starter | $30 | $300 |
| Pro | $60 | $600 |
| Business 1 | $100 | $1000 |
| Business 2 | $200 | $2000 |
Pros
They provide a free backup service. You can choose to schedule automated backups or manually backup your website when you want to.
They have a rapid response team that is available all through to help any of their customers from any undesirable event.
Their plans are integrated with free let's encrypt SSL for a secure HTTPs connection. This can be turned on and off through a single click.
Cons
Kinsta does not allow you to install any backup or caching plugins. They provide this themselves.
They do not register domain names, meaning that you will be forced to have your domain name registered with a different service provider.
User Reviews
Positive – Most users mainly highlighted the excellent speed of their websites when hosted by the software. They said that customer service is topnotch. Users also love that the dashboard is sleek, clean, and easy to use.

Negative – Kinsta has very few negative reviews. Some users said that the only concern they have is that it is more expensive than other web hosting providers.

---
Comparison Table

| | | | | | |
| --- | --- | --- | --- | --- | --- |
| Hosting | Basic Plan | Price/ month | Storage | Bandwidth | Websites |
| WP Engine | StartUp | $35/mo. | 10GB | 25k visits/ mo. | 1 |
| Kinsta | Starter | $30/mo. | 5GB | 20k visits/ mo. | 1 |
| SiteGround | StartUp | $3.95/mo. | 10GB | 10k visits/ mo. | 1 |
| DreamHost | Basic | $19.95/mo. | 30 GB | 100k visits/mo. | 1 |
| GoDaddy | Basic | $5.99/mo. | 10 GB | 25k visits/ mo. | 1 |
| WPX Hosting | Business | $24.99/mo. | 10 GB | 10k visits/ mo. | 5 |
| HostGator | Starter | $5.95/mo. | Unlimited | Unlimited | 1 |
---
Conclusion
This list shows you that there are several managed WordPress hosting providers that are pretty good at what they do. You can never go wrong with any of these as long as you choose the one that meets your requirements.