Pressidium and Kinsta are some of the best managed WordPress hostings you will ever come across. In our previous articles, we talked about several managed WordPress hostings. In this article, we are going to go in greater depth comparing Pressidium and Kinsta. Before we get there, it is very important that we understand what Managed WordPress Hosting is. Managed WordPress Hosting is a service where all the aspects of running a WordPress website are managed by the hosting provider. This includes tasks such as speed, security, daily backups, WordPress updates, scalability, server-level caching and website uptime.

The basic idea with managed WordPress hosting is to make sure that the website owner is not engaged in hosting management tasks to make sure that they are only focussed on their website and their business. By doing this, almost all the technical issues are simplified on an ongoing basis. This comes with premium support where you get support from experienced WordPress experts who know all the secrets of WordPress. This means that even when you are having issues, you will always have someone to take care of you. Therefore, getting a managed WordPress Hosting means that you are getting plans that are already tuned and set up for WordPress with many technical issues simplified for you. You will be assured of peace of mind without having to worry about most of the things that happen in the background. Compared to general shared web hosting managed WordPress hosting offers more features at a higher price. The demand for these services can be seen in the rapid rise of many WordPress-only hosting companies.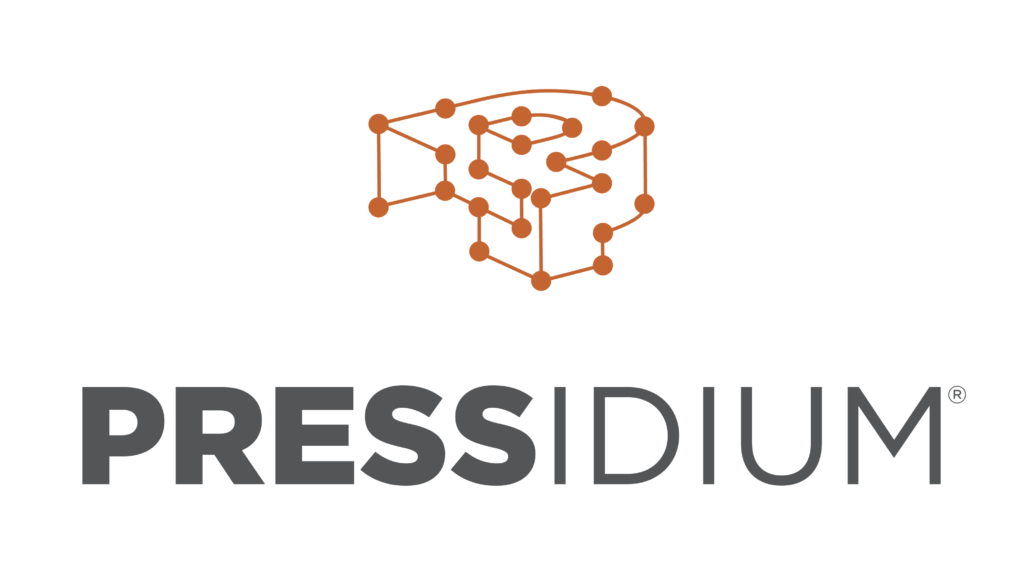 Pressidium offers high performance managed WordPress hosting. Their various plans are hassle-free, lightning fast, highly secure, and feature some of the best technology and innovation. With Pressidium, you will get free website migration, state of the art infrastructure that is optimized for speed, security and scalability, free automated backups and WordPress auto-updates, SSD storage, plus loads more. They also offer a generous sixty-day money-back guarantee.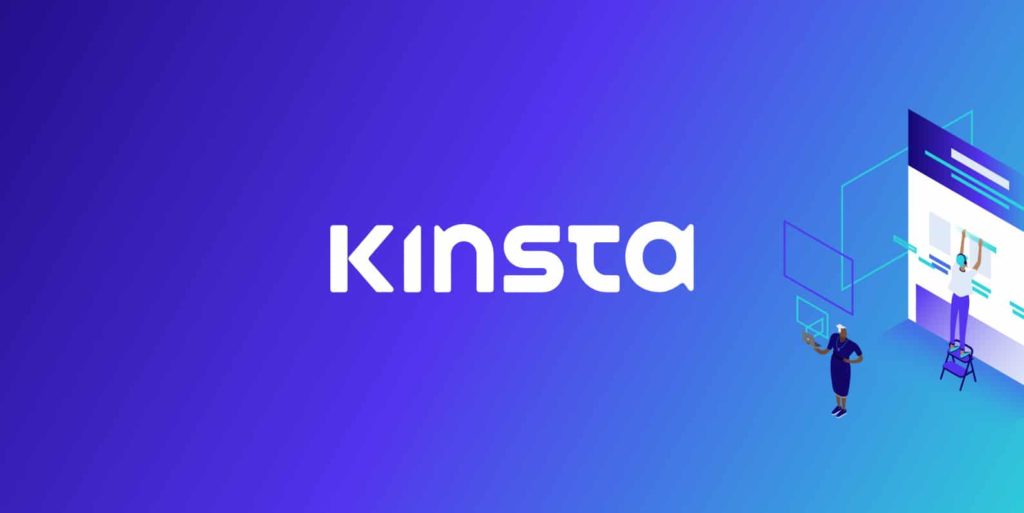 With Kinsta managed WordPress hosting, you can expect faster website loading times, as well as less downtime and fewer performance issues compared with generic web hosting. Furthermore, as Kinsta only offer hosting for WordPress websites, all of their support staff are highly experienced at helping WordPress users, and are also experts at solving problems related to this software. Some of the support staff are even contributors to the WordPress software.

---
Plans and Pricing

| | | |
| --- | --- | --- |
| Host | Plan | Price Per Month |
| Kinsta | Starter | $30 |
| | Pro | $60 |
| | Business 1 | $100 |
| | Business 2 | $200 |
| Pressidium | Personal | $42 |
| | Professional | $125 |
| | Business | $250 |
| | Business Plus | $500 |
---
Plan Features

Plan
Kinsta
Pressidium
Starter (Kinsta)
Personal (Pressidium)
1 WordPress Install
3 WordPress Installs
20,000 visits per month
30,000 visits per month
5GB Disk Space
10GB Disk Space
Free SSL and CDN
Free SSL and CDN
Pro (Kinsta)
Professional (Pressidium)
2 WordPress Installs
10 WordPress Installs
40,000 visits per month
100,000 visits per month
10GB Disk Space
20GB Disk Space
Free SSL and CDN
Free SSL and CDN
Business 1 (Kinsta)
Business (Pressidium)
5 WordPress Installs
25 WordPress Installs
100,000 visits per month
500,000 visits per month
15GB Disk Space
30GB Disk Space
Free SSL and CDN
Free SSL and CDN
Business 2 (Kinsta)
Business Plus (Pressidium)
10 WordPress Installs
50 WordPress Installs
250,000 visits per month
1,000,000 visits per month
20GB Disk Space
40GB Disk Space
Free SSL and CDN
Free SSL and CDN
---
Speed
GTmetrix gives you insight into how well your site loads and provides actionable recommendations on how to optimize it. A GTmetric Speed Test done on a WordPress website hosted on both Kinsta and Pressidium checked how long it took for the website to fully load on a desktop internet browser with the test repeated at intervals over a period of time.

Kinsta: The website hosted with Kinsta did pretty well compared to Pressidium. The test done was particularly very impressive in Australia and India.

Pressidium: The speed recorded with Pressidium was a little bit disappointing compared to what Kinsta recorded. Although the speed was a bit faster at the beginning, the addition of a single plugin saw the speed go down.

Speed in load time per second
| | | | |
| --- | --- | --- | --- |
| Host | Speed (Without a Plugin installed) | Speed (With a Plugin installed) | Average Speed |
| Kinsta | 1.51 | 1.65 | 1.58 |
| Pressidium | 2.02 | 2.02 | 2.02 |
---
Uptime
A Pingdom Uptime Test done on the two websites was used to confirm whether the websites were accessible to their respective visitors. The tests were then repeated every minute throughout the testing period.

Kinsta: The performance for Kinsta was good, with only a single minute of downtime recorded throughout the testing period.

Pressidium: Pressidium was very impressive with the uptime test. Throughout the testing period, there was no single time where they recorded a downtime.

| | | | |
| --- | --- | --- | --- |
| Host | Weeks 1-5 | Weeks 6-10 | Total |
| Kinsta | 0 | 1 | 1 |
| Pressidium | 0 | 0 | 0 |
---
If we accumulated the results obtained from the uptime and speed tests done above, we can be able to come up with the best host among the two. This is not to mean that the other managed WordPress hosting provider is not good, but to see which of the two has an edge over the other.

Kinsta recorded a good uptime performance as well as a very impressive speed giving it an edge over Pressidium. This is basically what a website owner wants to see with their websites. You do not need to have a website that takes a lot of time to load or that is not even accessible most of the times. Such a website would drive away visitors denying you a chance to run a potentially successful business. Pressidium, on the other hand, was very impressive with the uptime test. There was no single minute recorded when the website hosted with Pressidium was down. However, the speed was a little bit slow compared to what was recorded with Kinsta. This is not to mean that it takes a lot of time to load a website, but you should make sure that you get a hosting provider that gives you the ultimate speed when loading your website.

| | | | |
| --- | --- | --- | --- |
| Host | Uptime Score | Speed Score | Average Score |
| Kinsta | 99.2% | 100% | 99.6% |
| Pressidium | 100% | 72.2% | 86.1% |
---
Advantages of Kinsta
Kinsta's hosting infrastructure is powered by Google Cloud Platform which uses cloud computing. Cloud hosting has been revolutionary for high-traffic websites. They give your website the ability to scale and draw on more resources no matter how much traffic your site sees
They provide a free backup service. You can choose to schedule automated backups or manually backup your website when you want to.
They have impressive loading speeds meaning that your website will load fast compared to other managed WordPress hosting providers.
They have a rapid response team that is available all through to help any of their customers from any undesirable event.
Their plans are integrated with free let's encrypt SSL for a secure HTTPs connection which can be turned on and off through a single click. They also offer secure access to your site's file system with SFTP and SSH, free SSL certificates from Let's Encrypt, DDoS protection and constant uptime monitoring.
Disadvantages of Kinsta
They do not offer email hosting services which can be an issue to those who are used to accessing it natively from their hosts' control panels.
Kinsta does not allow you to install any backup or caching plugins. They provide this themselves.
They do not register domain names, meaning that you will be forced to have your domain name registered with a different service provider.
They charge an average fee of $1 for every 1,000 visits. In other words, if you choose the Starter plan and your WordPress website exceeded 20,000 visits, you will need to pay $1 for every additional 1,000 visits.
---
Advantages of Pressidium
All their servers are managed and have amazing malware monitoring and auto-removal.
They offer a sixty-day money back guarantee in case you are not impressed with them.
They have up to twenty-two strategic data center locations to makse sure their clients choose the locations that is close to them.
The company has a team of WordPress and server experts to provide 24/7 support for the customers.
Their plans are integrated with free let's encrypt SSL, CDN and site backups.
Disadvantages of Pressidium
No email hosting which can be an issue to those who are used to accessing it natively from their hosts' control panels.
Their packages are expensive in comparison to other hosting companies.
It is not very easy to use especially for newbies.
In some cases, there were complaints that the response time for a query was higher than expected. However, in the packages, the company makes it clear that those who have paid for Business or Business Plus plan will get a dedicated account manager.
Conclusion
If you are looking for a managed WordPress hosting provider for your WordPress website, you now have two of the best hosts here going head to head. There are many factors that people consider when choosing the right hosting, among them the plans and pricing, but the most basic factors that you should be looking at are the speed and uptime tests. If a hosting provider gives the best in this two, then you should go for it. Always make sure that you are giving yourself and you customers an uninterupted time during the whole process of running your business.