If you have a WordPress website, you most likely are aware that you need to have a reliable backup strategy for the website. To do this, there is a number of plugins that you can use to help you with the backup process. Among these plugins, we have the BackupBuddy WordPress plugin. WordPress lacks a built-in backup feature, and so it was necessary to have plugins that can help people with backups to overcome security issues such as malware, hacks, accidentally running bad commands, user errors, deleted files and server crash. These are security threats that can delete your WordPress website completely but having a backup would mean that you can easily restore it. Apart from BackupBuddy, there are a number of other plugins that can be used to backup your WordPress website. In this article, we are going to talk about the seven best alternatives you can use in place of BackupBuddy.
---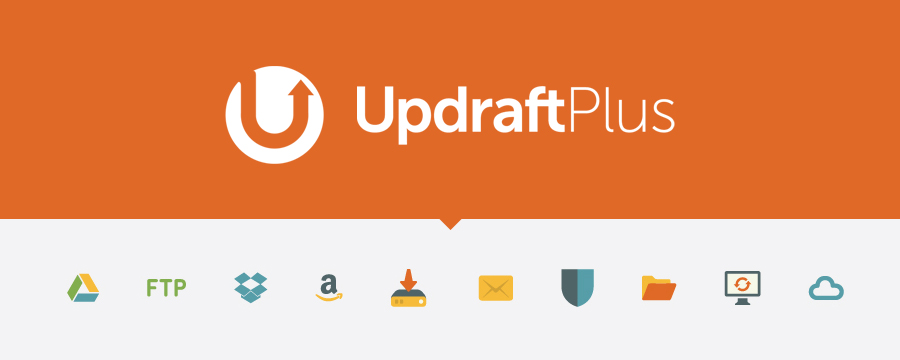 UpdraftPlus is one of the most popular backup plugins on the WordPress plugins market. It is also very simple to use with the entire backing up and restoring a WordPress website process being very easy for anyone to do. It uses a single click to do backups to the cloud and restore back your website. The cloud service allows you to sync the WordPress backups to Google Drive, Dropbox, FTP, Amazon S3 and many more popular cloud services. UpdraftPlus even owns their own cloud service that you can also choose to use. With the paid version, you are not limited on the cloud services that you can use. This means that no matter which service you have an account with, you are most likely to find it supported by this plugin.
UpdraftPlus is also fast and provides restoration services rather than just backup services making it a comprehensive solution to use for backup and restoration. Further, you can choose to schedule automatic backups, making sure that all the changes you make on your website are backed up at a certain time in the day, week or even month. If you do not want to back up the entire website, you can choose to backup certain parts of it, such as the WordPress database.
Pros
UpdraftPlus provides both backup and restoration services. This means that with a click of a button, you can have the whole WordPress backed up or even restored.
It easily integrates with cloud services that you can use to backup your website.
Allows one to set up automatic backup schedules, for the ultimate in convenience.
It is very easy to use and very fast as well. With a click of a button, you can have a website backed up within a short time.
Cons
The free version allows one to back up to only a number of cloud solutions.
The premium option has a number of amazing features but you can not have them not unless you part with at least $ 52.
Customer support on the free version cannot be relied on.
---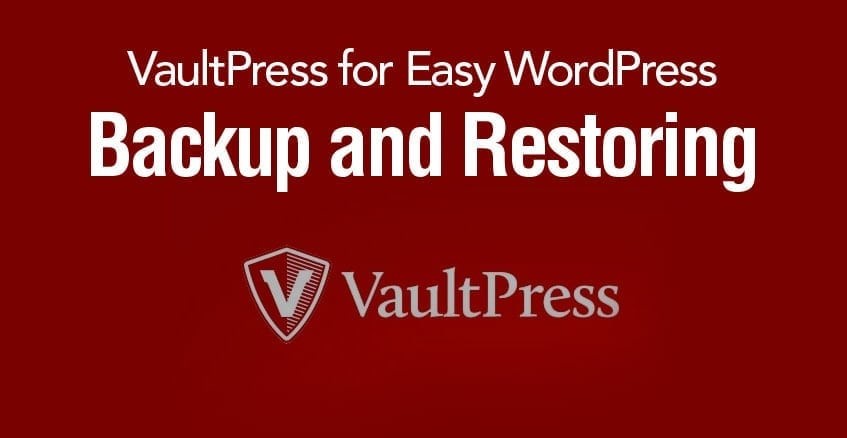 VaultPress is another alternative that you can use for the same job as BackupBuddy. It comes as part of the popular Jetpack plugin. Jetpack and VaultPress are built by Autamattic, the same company credited for making WordPress. With this, you can be assured that your WordPress website will get the best backup options. Vaultpress is popular with the idea of automating the whole process of backing up your website. Once you have set it up, you are allowed not to worry about backing your website again as it does this for you automatically. However, it also supports real-time backups making sure that whenever your website is changed or an update is made, the changes are saved as well to avoid any misfortunes in the future. Within just a few clicks, you will be able to set up backups or even restore your website from your backups. This means that VaultPress is very easy to use. VaultPress backs up websites on their servers, they do not support other cloud services such as Dropbox and Google Drive.
Pros
It is very easy to use even for people for just started using WordPress.
It allows you to automate the whole process so that you do not have to worry about backing up your website again.
It is powered by Jetpack and built by the same company that makes WordPress, meaning that it can be trusted.
It supports real-time backups and has a 24-hour support team.
Cons
You can not use VaultPress if you are not subscribed to Jetpack.
It does not support backing up your WordPress website to third party cloud services. All backups are saved on VaultPress servers.
Subscribing to Jetpack makes VaultPress too expensive for beginners and small businesses. This even gets more expensive if you want your backups to be saved for a longer time.
Backups are stored for only thirty days on the lower plans. If you want an unlimited backup archive, then you would have to pay them every month per website which is significantly more expensive for beginners when compared to other solutions.
---

Duplicator is another flexible option that can be used in place of the BackupBuddy plugin to backup WordPress websites. Primarily, this plugin was built to help in cloning and migration of WordPress websites but has turned out to be very good at creating backups. This plugin is the ultimate jack of all trades as it allows one to migrate, clone, move websites between different domains and hosts and create backups with no downtime at all. Duplicator gives one to duplicate a site even to a staging area and vice versa while the site is still live. With this plugin, you can move your website to a backup location, like a cloud service such as Dropbox without needing any export or import scripts. With this plugin, you can be assured of achieving more than just backup services.
Pros
This plugin allows one to do more than just backups. You can migrate, clone, backup and move WordPress websites between hosts.
You can create backups for the entire WordPress websites or only parts of the website such as the WordPress database.
It also supports WordPress multisite network backup.
It allows you to make your own site that is configured with all your favorite plugins, themes and even content which you can set as a duplicator package and migrate this over and over to many other locations. This helps in the elimination of duplicate work.
Cons
It is not an easy to use plugin. If you are new to WordPress, Duplicator is probably not the best option for you. It requires a certain level of technical knowledge, and the developer team even states this on the plugin website. This certainly means Duplicator is not that beginner-friendly.
The free version does not support backing up the website to cloud services. You will need to part with some money to get some of these options such as email notifications and running scheduled backups.
---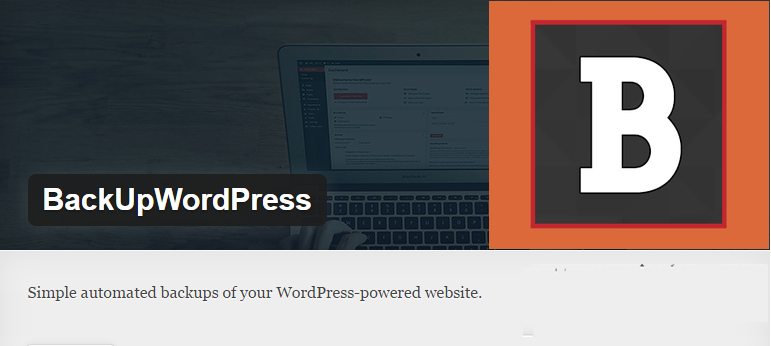 BackUpWordPress is a backup plugin that is gained a lot of popularity in recent years. It offers both a free and premium version, with the premium version offering more services. This plugin gives you tools that you can use to back up the entire WordPress website. This includes all the WordPress files and the database. To make this better, the plugin allows you to schedule an automated backup that will not even interfere with the use of your website. Further, you can back up different parts of your WordPress website such as the database and the files separately. You can actually set an automated backup schedule where you are backing up the database every day and maybe backup the other WordPress files on a weekly basis or even monthly depending on how frequently you alter your website.
Pros
BackUpWordPress is very easy to use for anyone even beginners and requires absolutely no installation.
It is very lightweight making it perfect even on shared hosting. It does not affect the performance of your website.
It is multilingual – currently available in up to twelve languages.
Backups can be done manually or even scheduled for future dates. It also allows you to backup the entire website or parts of it.
Cons
The free version does not allow you to back up your website to third party cloud services such as Dropbox.
The premium version is not very expensive, but some of the features with the premium version are offered for free on other plugins.
---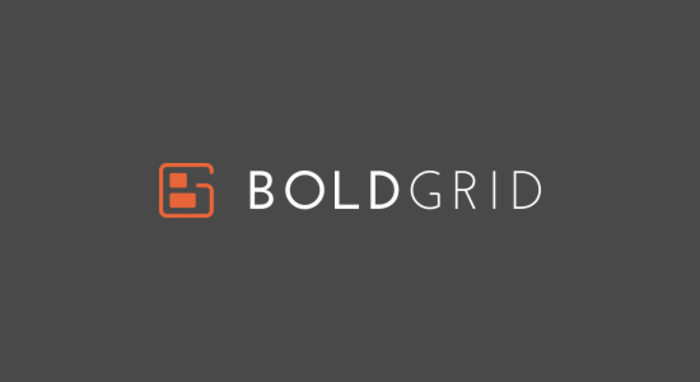 BoldGrid, a website builder powered by WordPress, built an automated backup solution called the BoldGrid Backup plugin. It is very good at allowing you to easily create WordPress website backups, restore from the backup when there are issues with the website and even use it when you want to move your website to a different host. With this plugin, you can create both automatic and manual backups within just a few clicks. This allows you to make sure that you have backups scheduled for certain days so that you do not have to worry about your website backup especially if you constantly make changes to it. This plugin has another feature that is not common with other backup plugins. It has an automated vault protection add-on that creates a copy of your website before it updates. This is done automatically. If, for example, an update does not complete or fails before it completes, the plugin restores your website to the last backup before the update started. This is very important in protecting one from errors brought about by updates.
Pros
It is fairly easy to use even for people new to WordPress.
It comes with an automated vault protection feature that creates backups before any update of the site is done.
It supports the use of third party cloud solutions such as Dropbox for backups. This is even after allowing you to store up to ten backup archives on your dashboard.
It allows you to schedule automated backups of the entire website of parts of it.
Cons
You can only keep up to ten backups on the plugins dashboard. You will need to use external storage solutions if you want to keep more.
At $60 per year, the premium version might not be affordable for every other person especially to people who are just starting on a business or personal brand.
---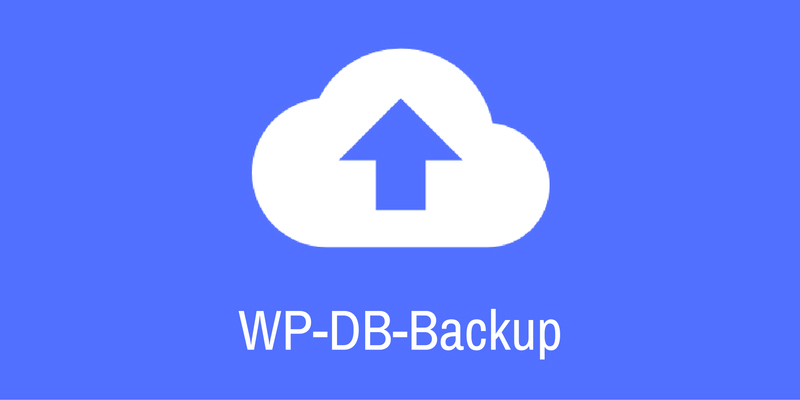 Just like the name suggests, WP-DB-Backup is a WordPress plugin that is used for backing up a WordPress website database. Most people prefer to keep a backup of their WordPress databases rather than backing up everything including the WordPress files. If that is your concern, then you have no reason at all to get other complicated plugins when we have the WP-DB-Backup plugin. This plugin is among the most popular with over three hundred thousand downloads. It is also updated frequently and its code shared on GitHub. If you are a good developer, then you can get this code and maybe modify this plugin to meet your requirements. With this plugin, be assured of either automating the backup of your WordPress website database or even doing it manually whenever you feel like. It is very easy to use.
Pros
This plugin does the same job as the other complicated plugins albeit with only a few resources.
It has its code shared on GitHub. Developers can download this code and modify the plugin to meet their requirements.
It allows you to select which tables you want to backup if you do not want to backup the entire database.
You can schedule the backups, download them to your computer and even send yourself an email with the files.
It is available in up to fourteen languages, which makes it very adaptable
Cons
Although the developers have the main Settings page broken down into Tables, Backup Options and Scheduled Backups, the interface is a little too complex for a beginner.
It can only backup the database of your website. This is enough only for a small number of websites that almost never have any file changes.
---

BackWPup is another popular plugin used in backing up WordPress websites. It currently has over seven million downloads. Just like most of the plugins on this article, BackWpup allows you to either back up your entire website or just a part of it without any problems. It comes with an extra feature – not available on any of the other plugins we have discussed – that checks, repairs and optimizes your databases. BackWPup gives you options when backing up your website. You can choose to either create a backup and download it to your computer or even upload it to other third-party cloud services such as Amazon S3 and Dropbox. You can even go further and email backup logs to yourself. Just like the other plugins, this plugin comes with a free version and a premium version. The premium version has more features such as extra cloud solutions, support that is always available and can do a restore within a few clicks.
Pros
It is fairly easy to use even for beginners.
It comes with an extra feature that can check, repair and optimize databases.
You can choose to automate the process of backing up your website or do it manually.
It allows you to backup the entire website or parts of the website.
The premium version of the plugin adds more powerful features including easy and quick website restoration from the backend with a standalone app.
Cons
The cheapest option of the premium version costs at least $69 which might not be very affordable for a new business or beginner.
The free version is limited when it comes to using third party cloud solutions for storing backups. This can, however, be done manually.
---
Conclusion
One way of making sure that you have a secure website is through the creation of regular WordPress website backups. These backups will give you peace and you will not worry about what could happen in case you are attacked or even when you lock yourself out of your site by accident. Apart from the BackUpBuddy plugin, there are also these alternatives that we have discussed in this article and they do the same job, albeit differently. These plugins are also fairly easy to use even for beginners. Get yourself one of them and avoid the possibility of losing your WordPress website or having to redo the website again when you could just do a restore from any of these plugins.