WordPress is one of the most famous Content Management Systems (CMS) we have today. People have said many things about it just like any other project that has been developed meaning that WordPress has received a big share of bad mouthing. In most cases, you will find that these are people who do not know much about WordPress or any of its potential and they will say just anything that crosses their minds against it. You will most likely hear people giving negative reviews about WordPress, saying things such as; 
WordPress is insecure and you can be easily hacked when you build your website with it.

WordPress is free and therefore anything that is free comes with many disadvantages or it can never be good for a commercial project.

WordPress is not scalable, among others.
However, these are all unfounded lies that you should never find yourself believing. If WordPress was what these people say it is, do you think some of the World's biggest brands would be using it? In this article, we are going to list some of the biggest brands in the world that have used the WordPress platform for their websites. 
---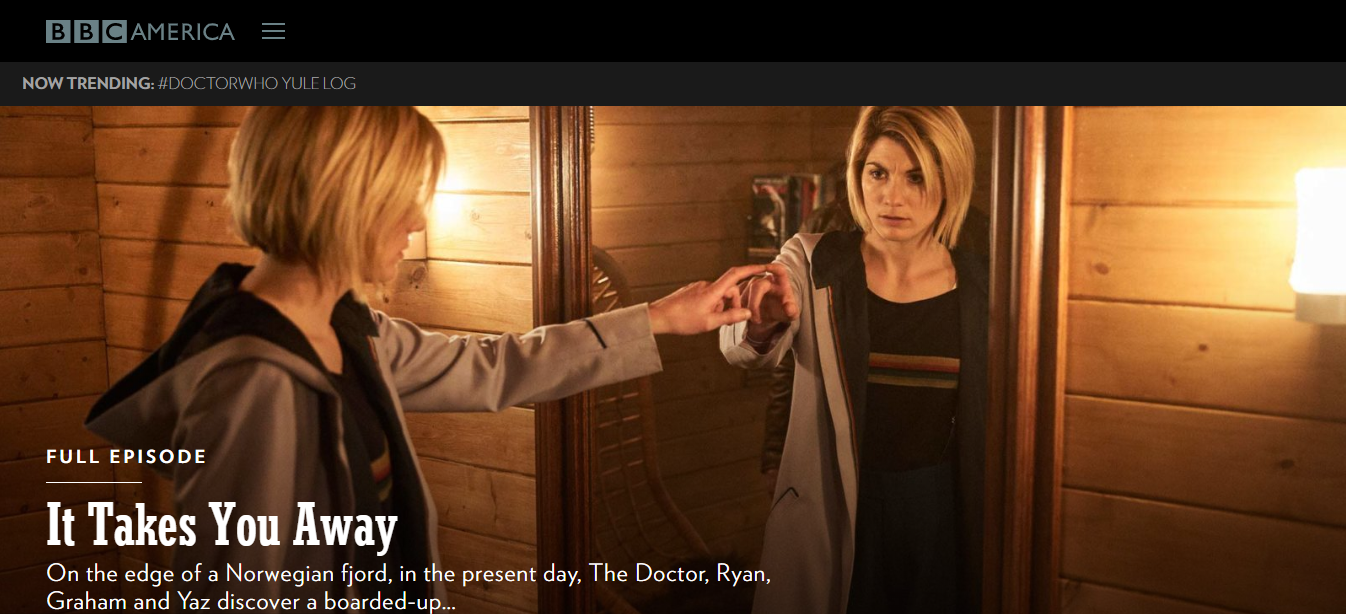 BBC America is an American pay television network that is jointly owned by BBC Studios and AMC Networks. It provides an easy way for fans to get caught up in BBC America shows including lifestyle, comedy, drama and science-fiction series, movies, etc.
---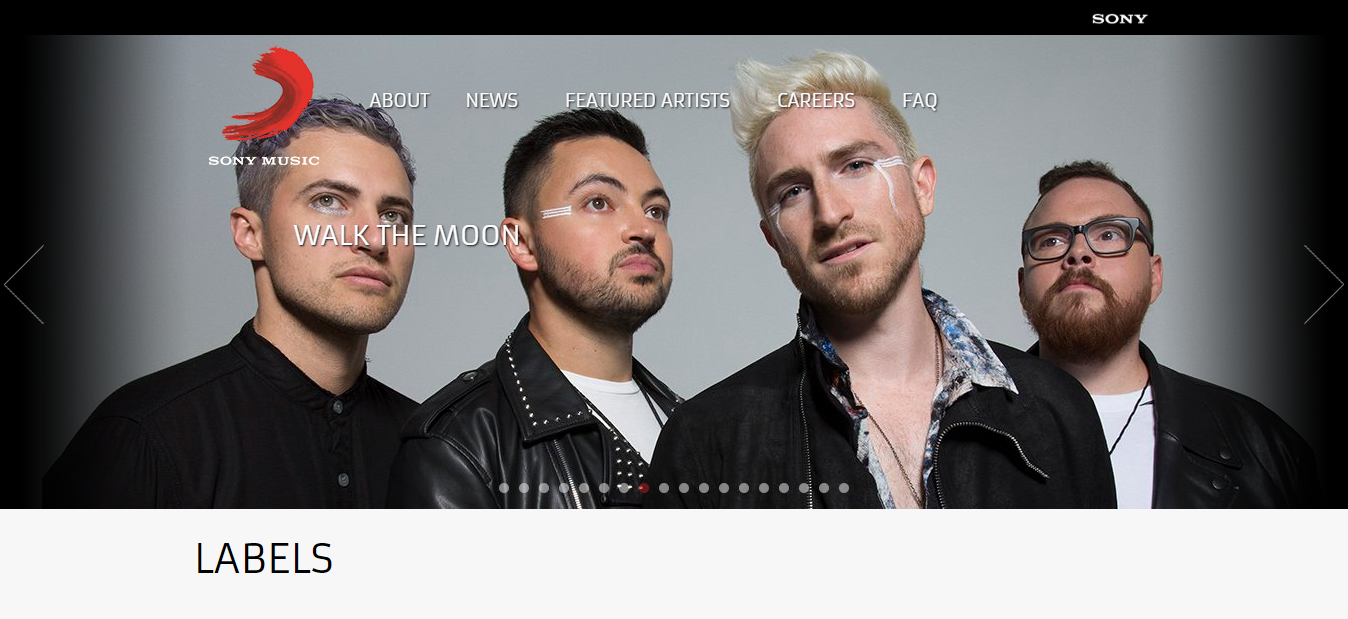 Sony Music Entertainment is the second largest of the "Big Three" record companies, behind Universal Music Group and ahead of Warner Music Group. Its music publishing division Sony/ATV is the largest music publisher in the world. It also owns SYCO Entertainment, which operates some of the world's most successful reality TV formats, including Got Talent and The X Factor.
---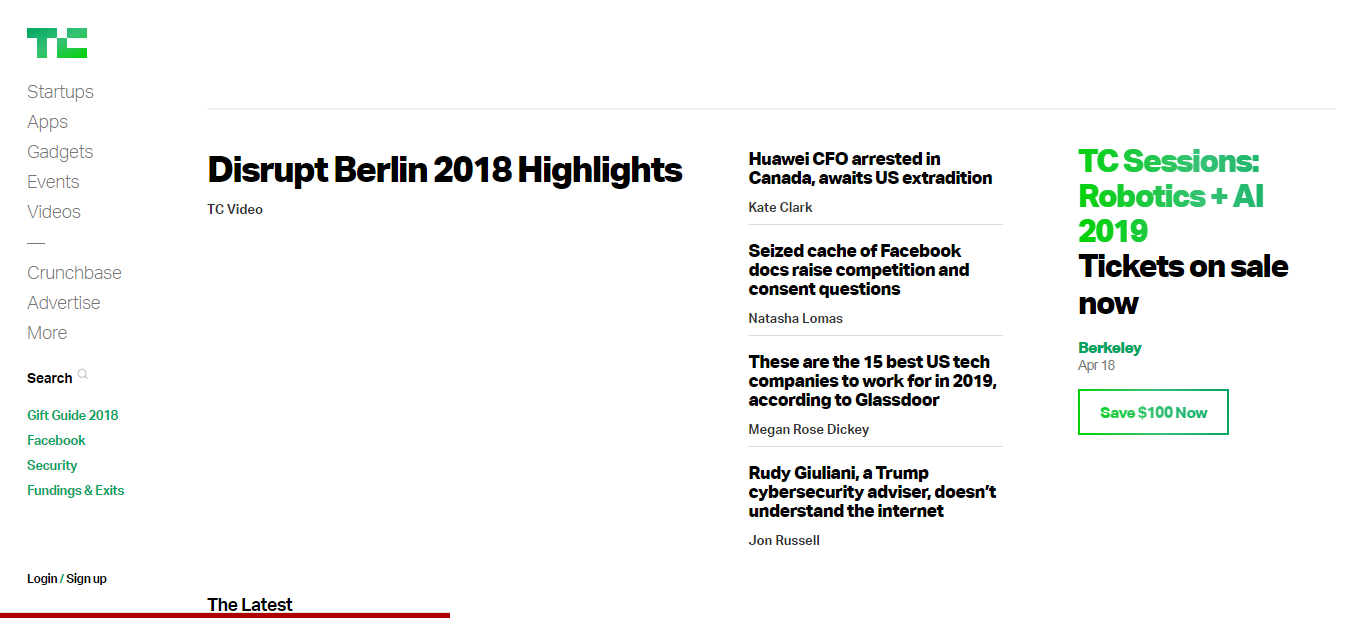 TechCrunch is an American online publisher of technology industry news founded in 2005. It reports on the business of tech, tech news, analysis of emerging trends in tech, and profiling of new tech businesses and products.
---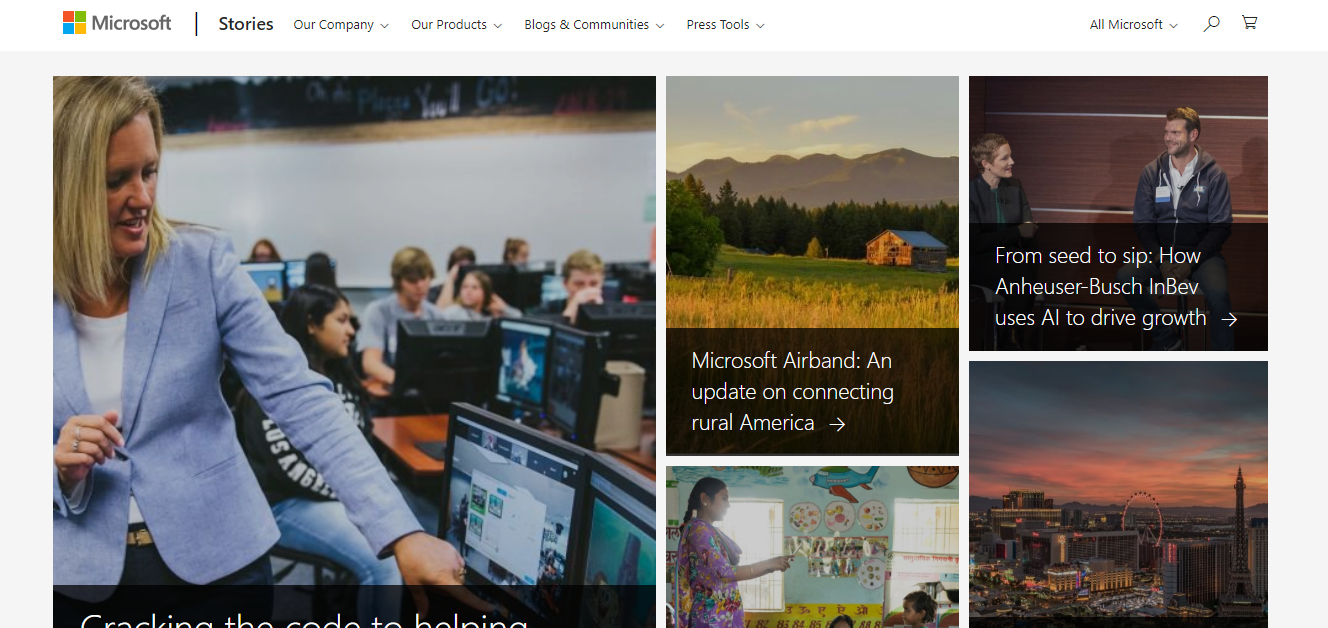 Microsoft News (previously MSN News, originally named Bing News) is a news aggregator and service that features the latest news headlines and articles hand-picked by editors around the clock from trusted sources across the web.
---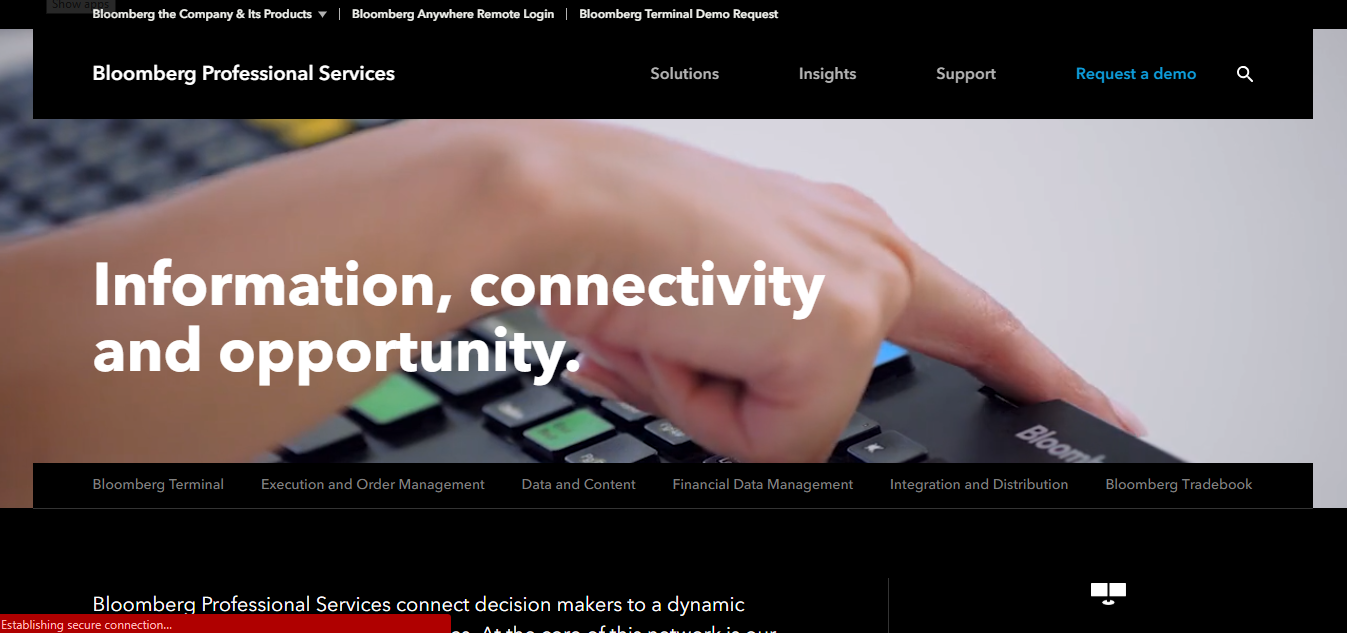 The Bloomberg Professional Service is a data vendor service that provides you with an enormous amount of data and information on financial markets through the software named "Bloomberg Professional".
---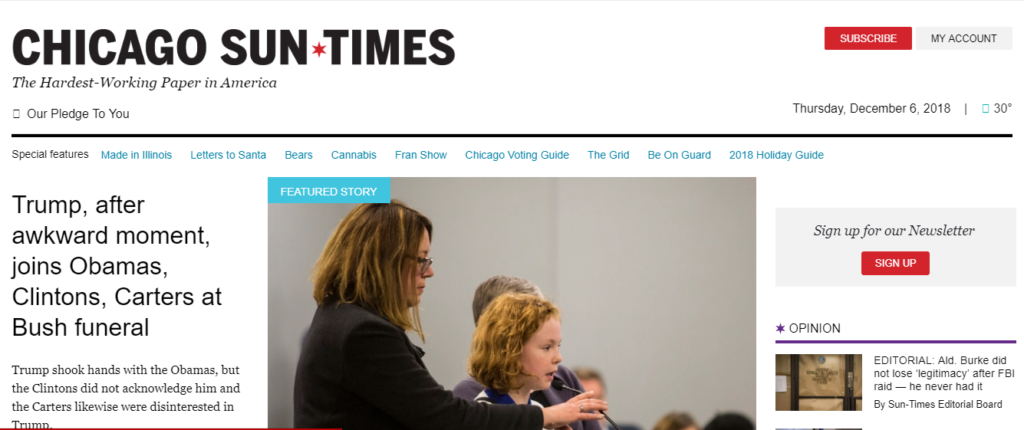 The Chicago Sun-Times is a daily newspaper published in Chicago, Illinois, United States. It is the flagship paper of the Sun-Times Media Group, with the biggest circulation in Chicago and the 9th of the US.
---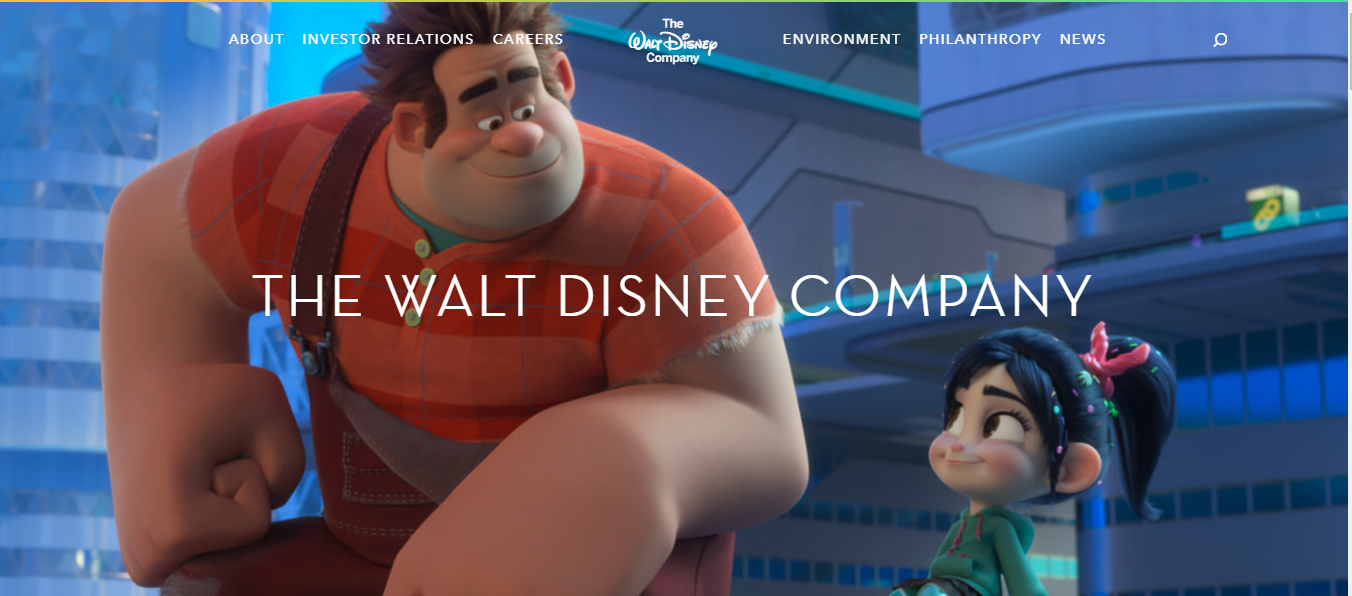 The Walt Disney Company, incorporated on July 28, 1995, is a worldwide entertainment company that operates in four business segments: Media Networks, Parks and Resorts, Studio Entertainment, and Consumer Products and Interactive Media.
---
The most popular social media platform, Facebook, uses WordPress to publish their news and announcements. The website is minimal with a featured section for top stories and a blog list layout for news and announcements.
---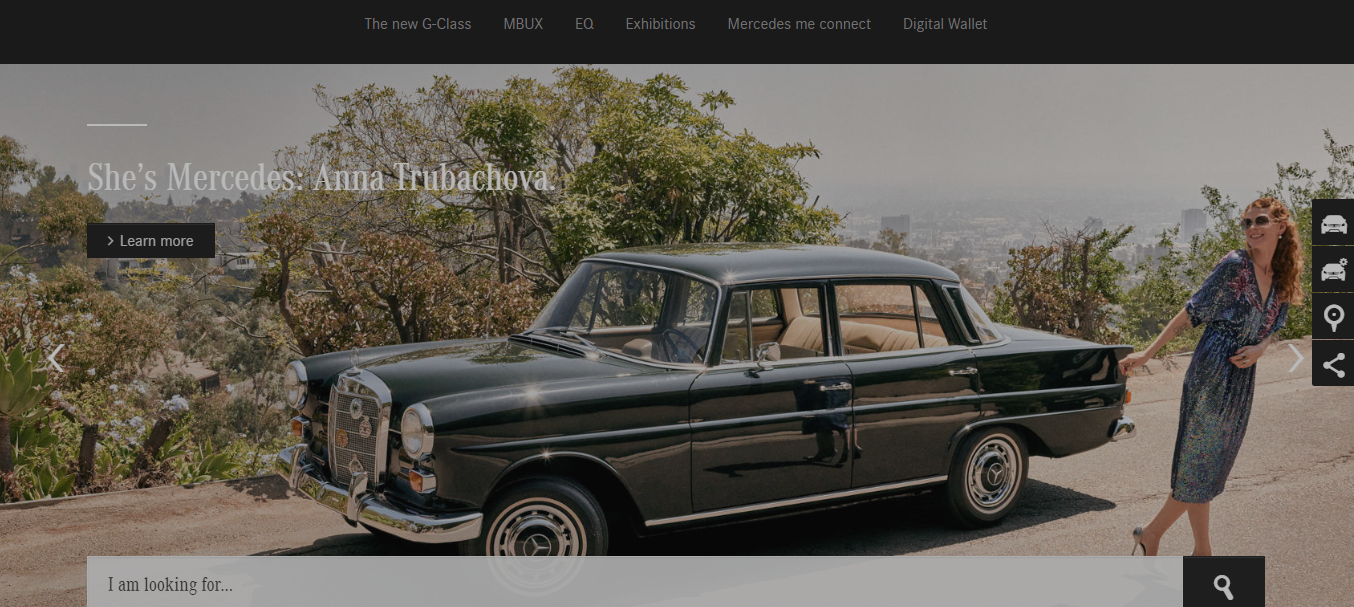 Mercedes-Benz is a global automobile marque and a division of the German company Daimler AG. The brand is known for luxury vehicles, buses, coaches, and lorries.
---

The Rolling Stones are an English rock band formed in London in 1962. They were at the forefront of the British Invasion of bands that became popular in the United States in 1964 and were identified with the youthful and rebellious counterculture of the 1960s.
---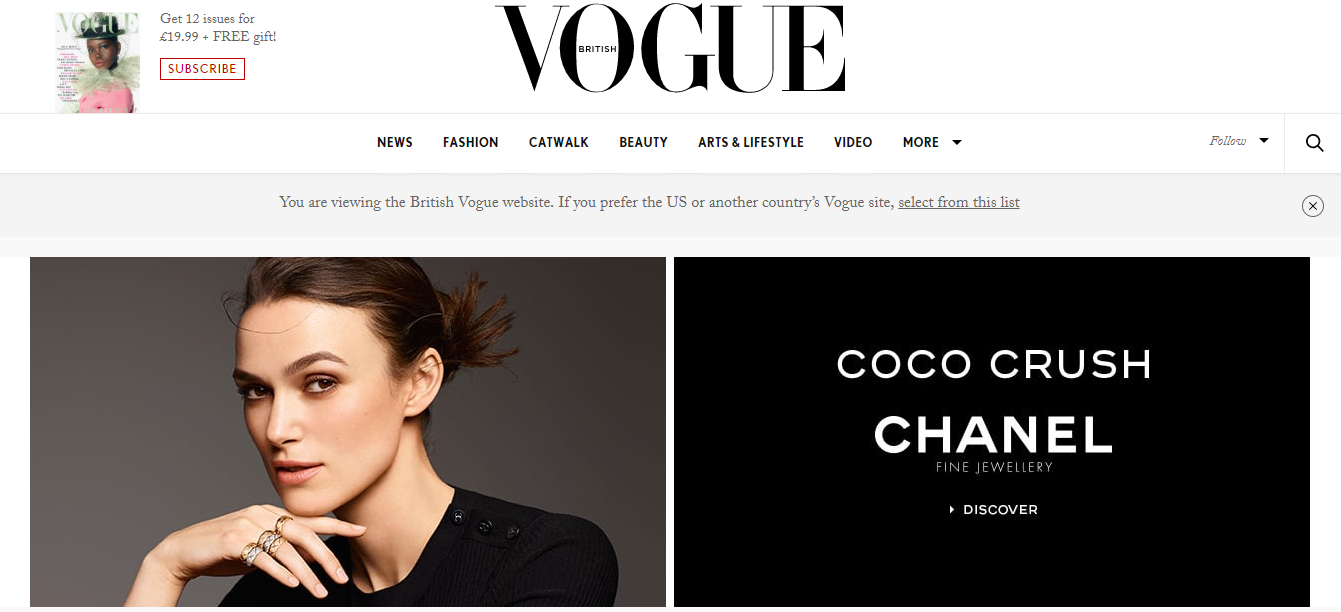 Vogue is a fashion and lifestyle magazine covering many topics including fashion, beauty, culture, living, and runway. Vogue began as a weekly newspaper in 1892 in the United States, before becoming a monthly publication years later.
---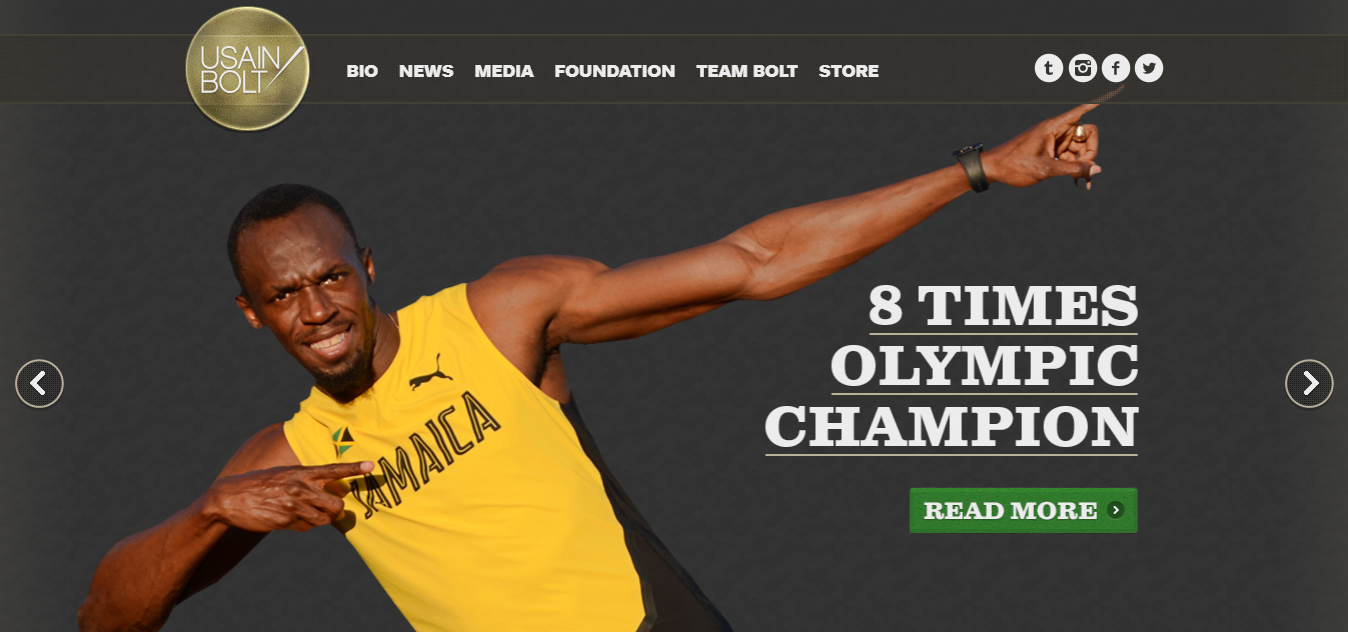 Usain Bolt is known as the fastest man to ever live and his official website was created with WordPress. It has homepage sliders that cover the full width featuring his photos and achievements and the latest updates about him in the masonry-style blog.
---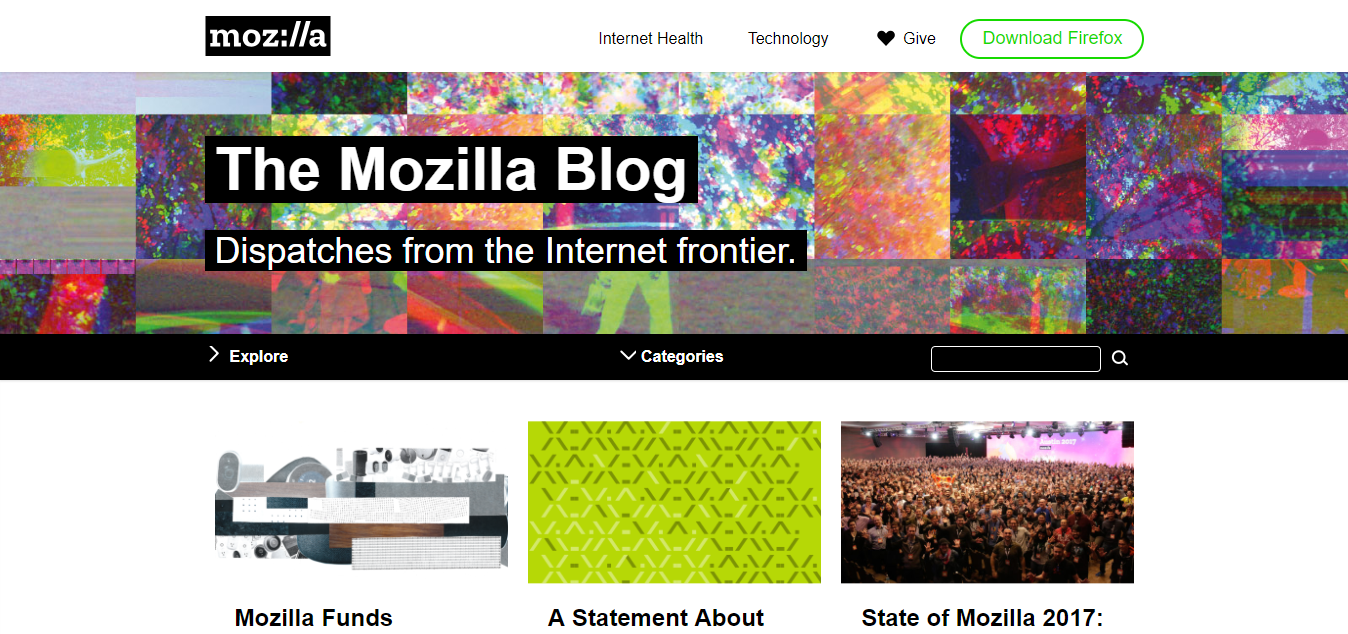 The Mozilla Identity Blog is the home of the Mozilla Identity Team. This blog updates you on the latest developments of BrowserID and Persona, Mozilla's new identity system for the Web, purely based on email. It also carries the latest news, stories, and updates on Mozilla Firefox, community, and anything around the web.
---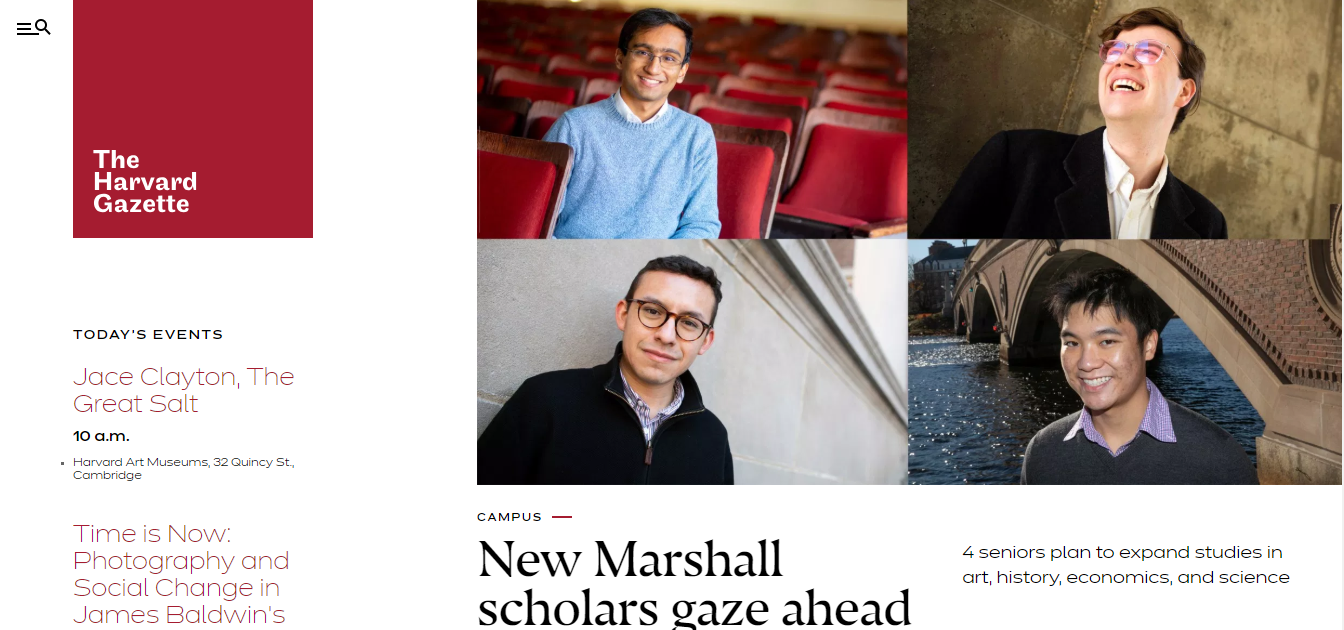 The Harvard Gazette is the official news website of Harvard University. It highlights innovation and discovery in teaching, learning, and research.
---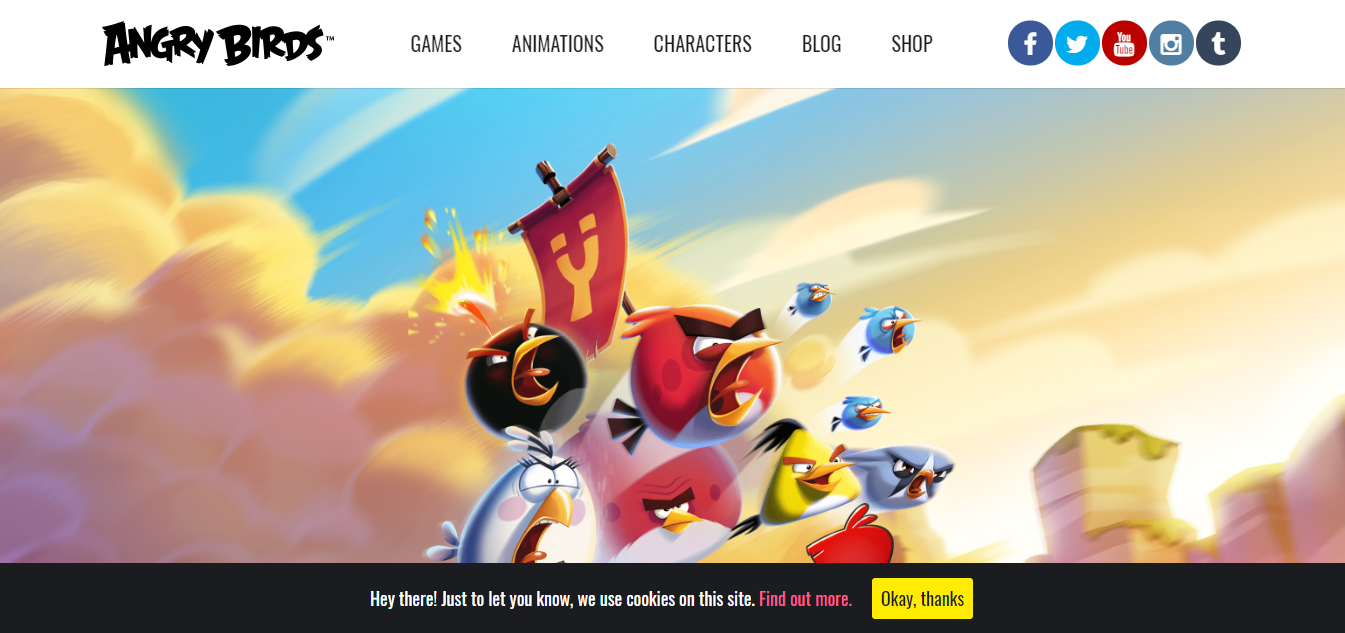 Angry Birds is a casual puzzle video game developed by Rovio Entertainment. Inspired primarily by a sketch of stylized wingless birds.
---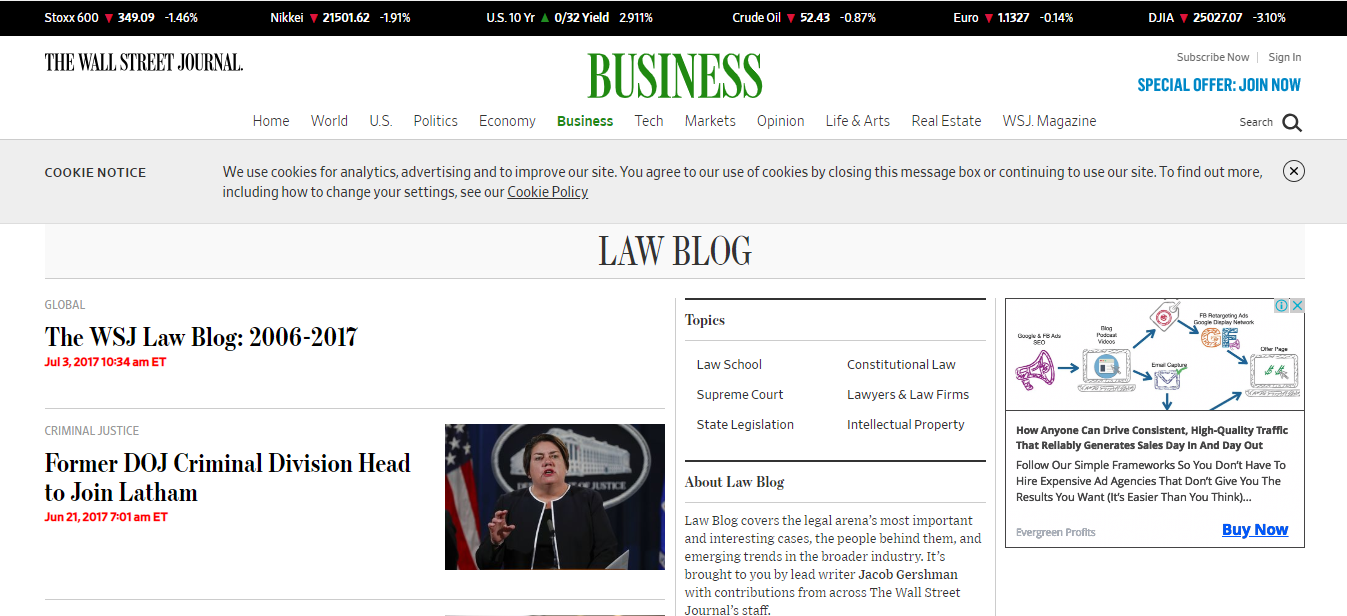 The Wall Street Journal is the largest newspaper in the United States by circulation. According to News Corp, in its June 2017 filing with the Securities and Exchange Commission, the Journal had a circulation of about 2.277 million copies.
---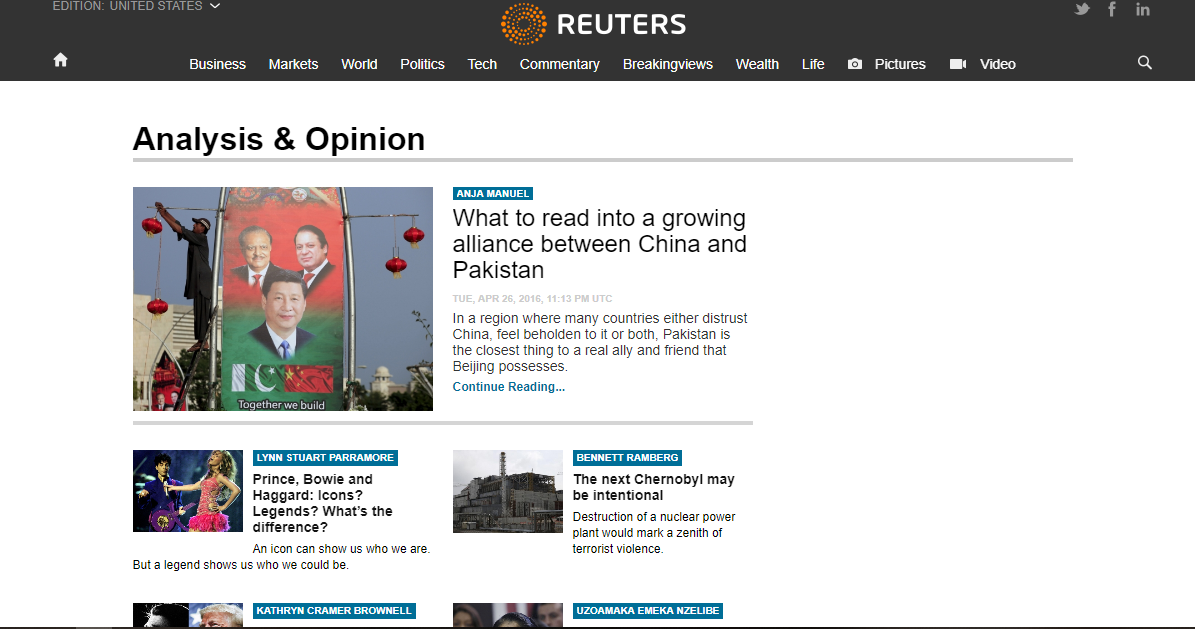 Reuters journalists are blogging on a range of topics, including the media and retail industries, the M&A business, photography and Oddly Enough stories. Their editors are blogging on questions of style and editorial policy in "Reuters Editors" and they post responses to reader questions in "The Good, the Bad and the Ugly" blog.
---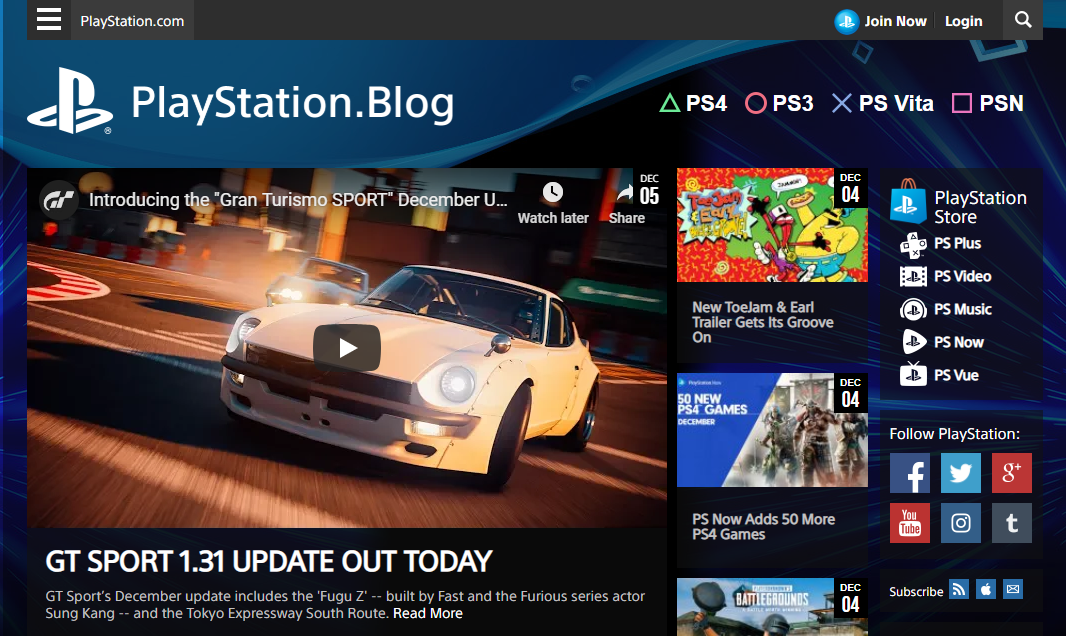 It comprises an online virtual market, the PlayStation Store, which allows the purchase and download of games and various forms of multimedia, a subscription-based online service known as PlayStation Plus and a social gaming networking service called PlayStation Home, which has millions of users worldwide.
---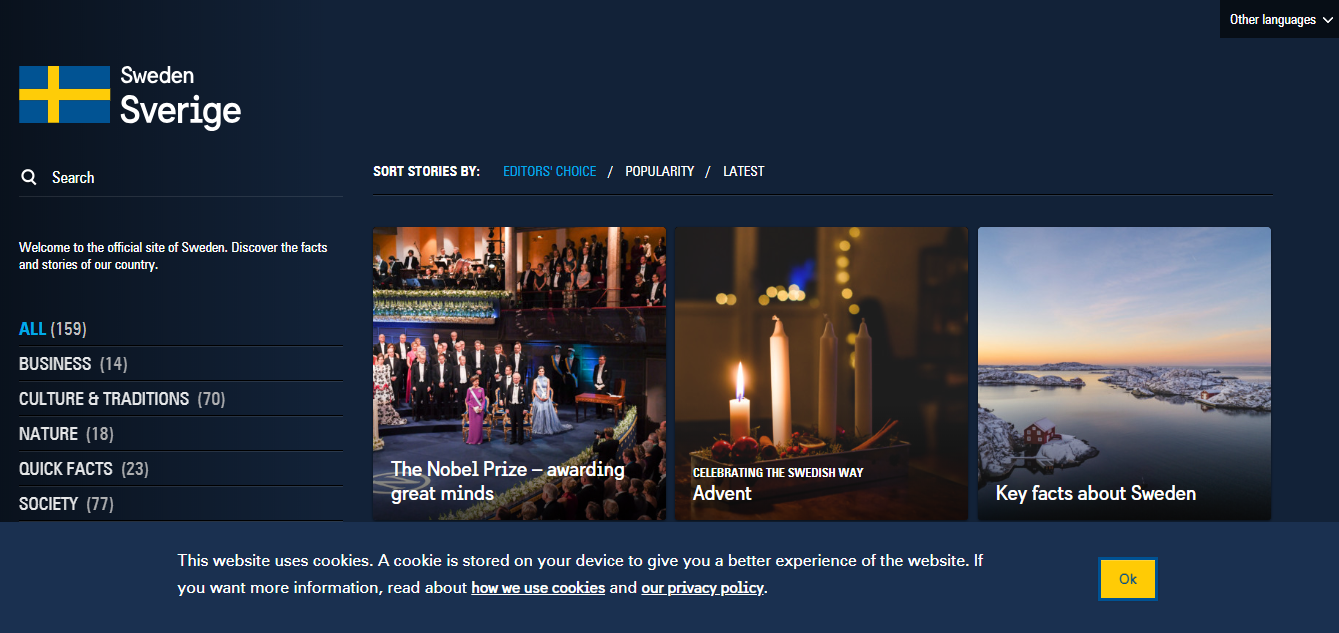 This is the official website for Sweden. It has been developed using WordPress and you will find that it is very friendly and easy to use.
---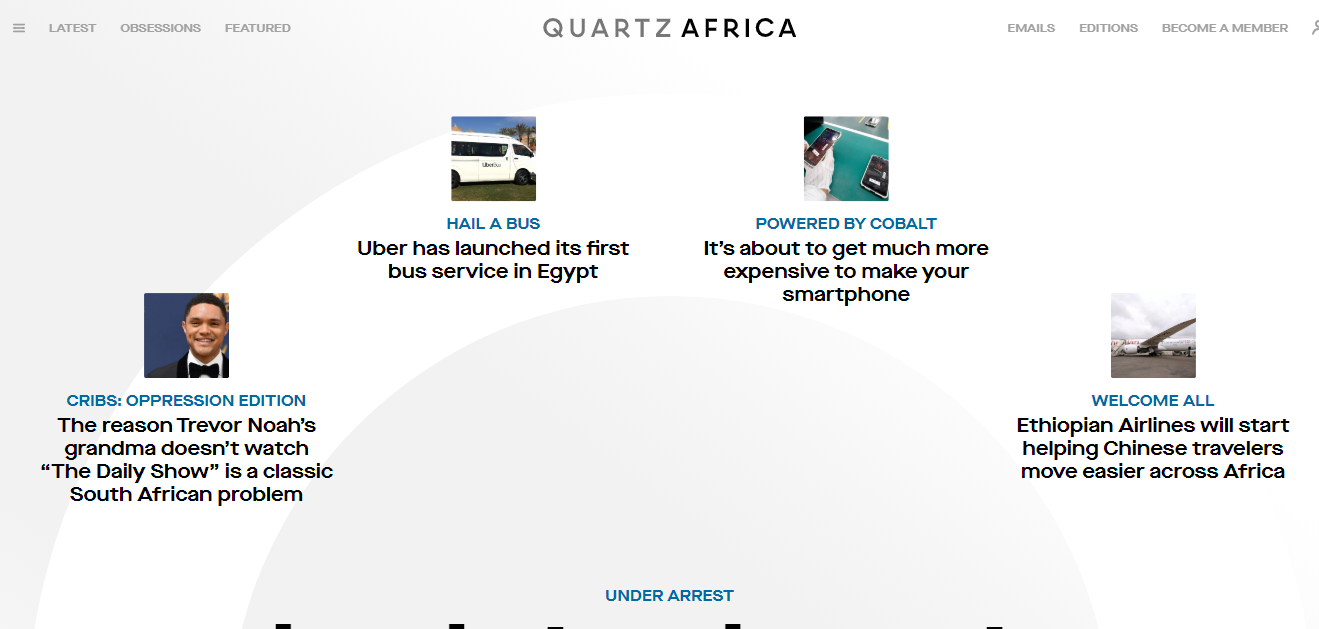 Quartz focuses on news, views, ideas, videos, and obsessions from the new global economy. It has a unique-style homepage with posts arranged in a semicircle shape, masonry grid, and featured sections.
---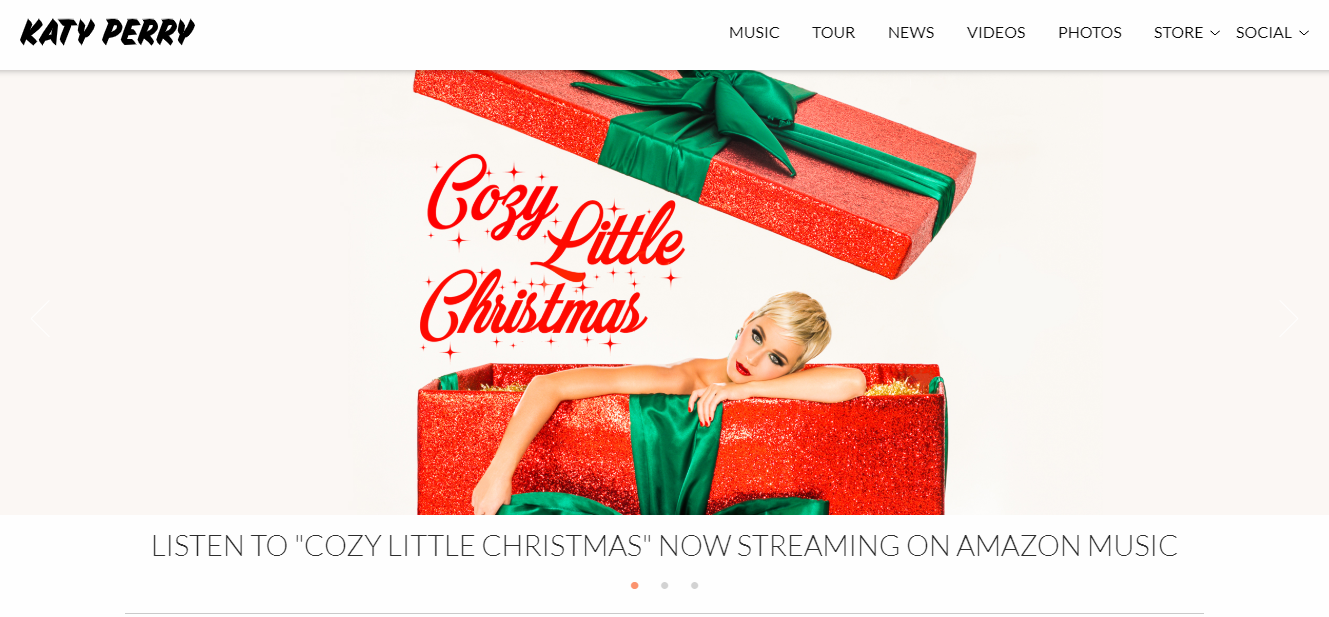 Katy Perry is an American singer, songwriter, and television personality whose personal website has been developed using WordPress.
---
AMC is an American pay television channel that is owned flagship property of AMC Networks. The channel's programming, similar to that of FXM, primarily consists of theatrically released films, along with a limited amount of original programming.
---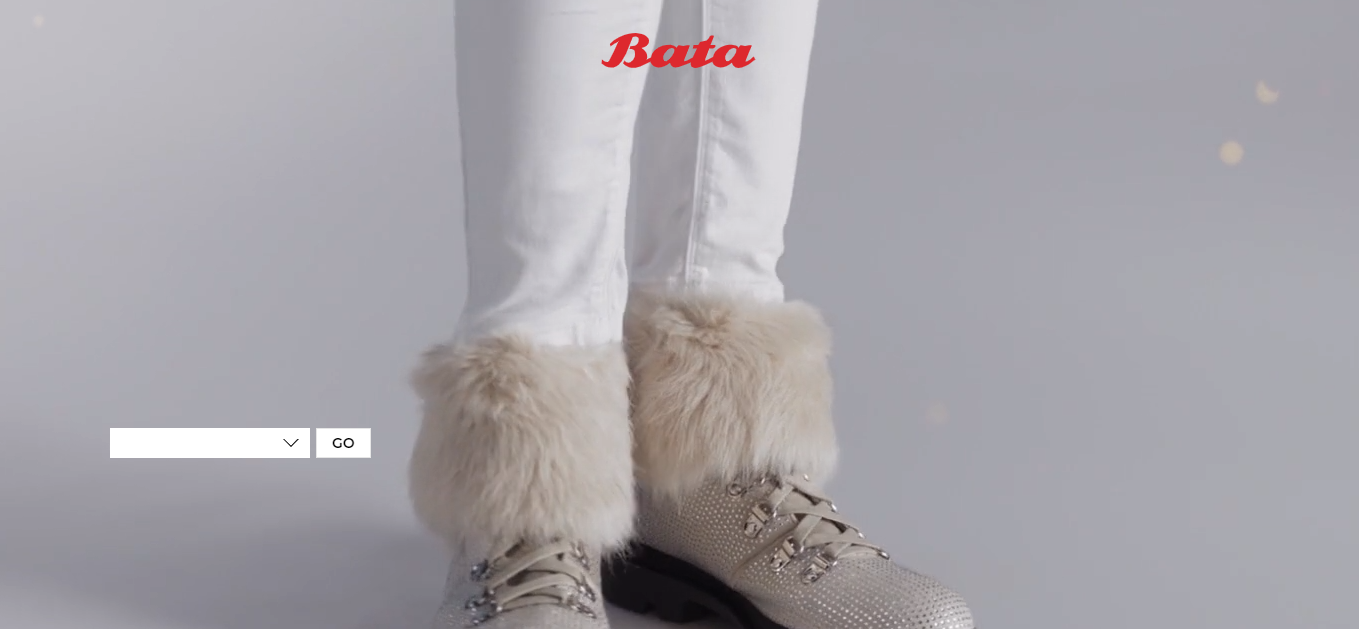 Bata Limited is a Canadian owned multinational footwear and fashion accessory manufacturer and retailer based in Lausanne, Switzerland that produces shoes sold all over the world. If Bata uses WordPress, who can't?
---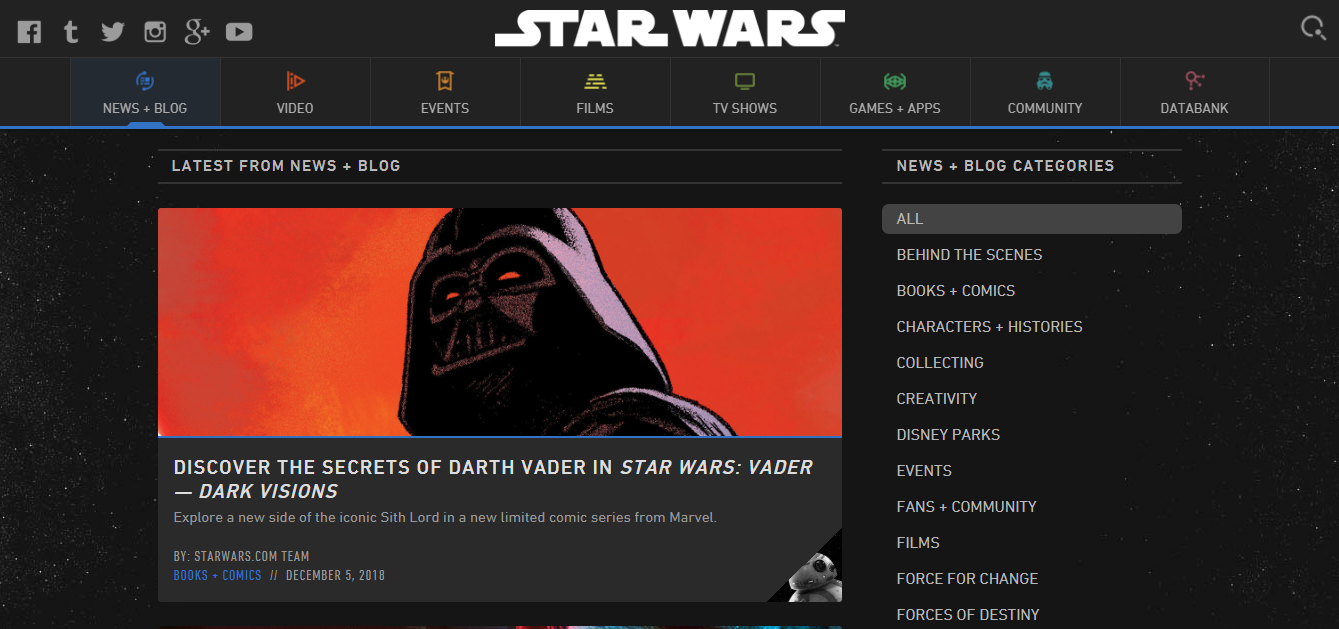 Star Wars News is where you can find the latest news and blogs about the Star Wars books, comics, films and events.
---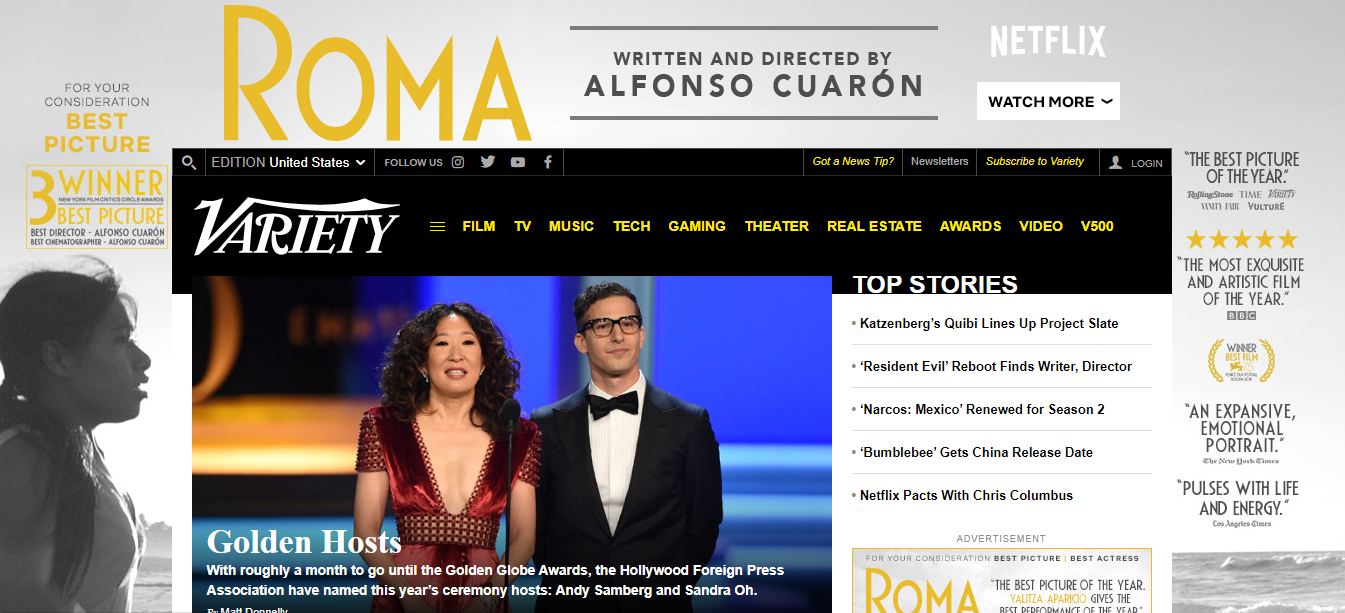 This WordPress website talks about entertainment made up of a variety of acts including musical performances, sketch comedy, magic, acrobatics, juggling, and ventriloquism.
---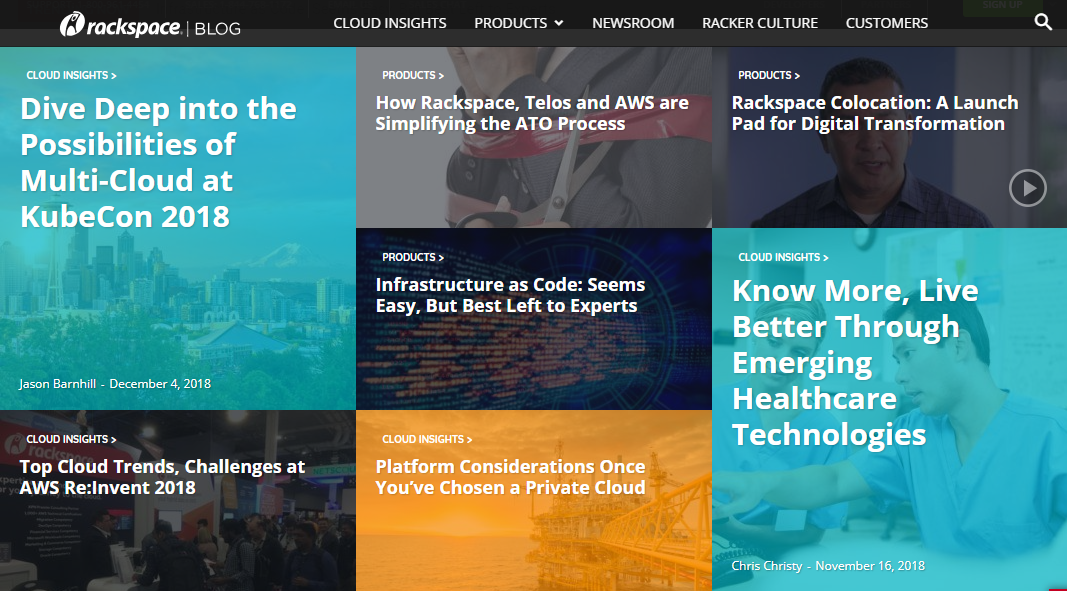 Rackspace is a popular managed cloud computing company. Its official blog is run on WordPress CMS and has a magazine-like layout with the articles in a grid and lists.
---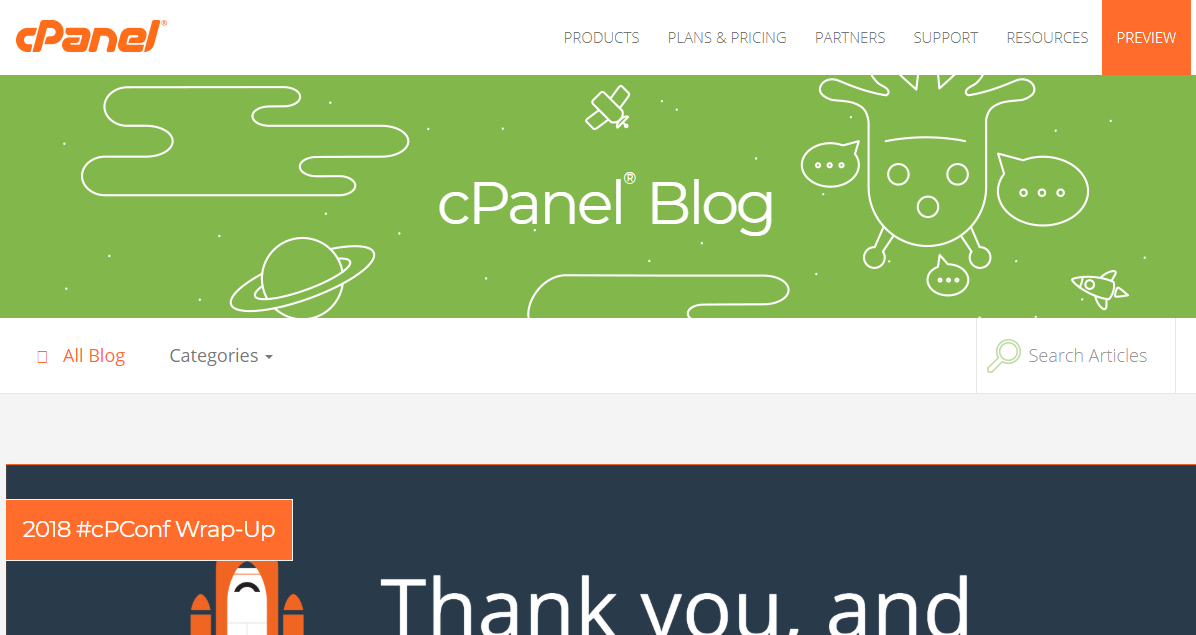 cPanel is a web based hosting control panel provided by many hosting providers to website owners allowing them to manage their websites from a web based interface. Their blog, designed using WordPress, presents the articles on its products, tips, and tricks.
---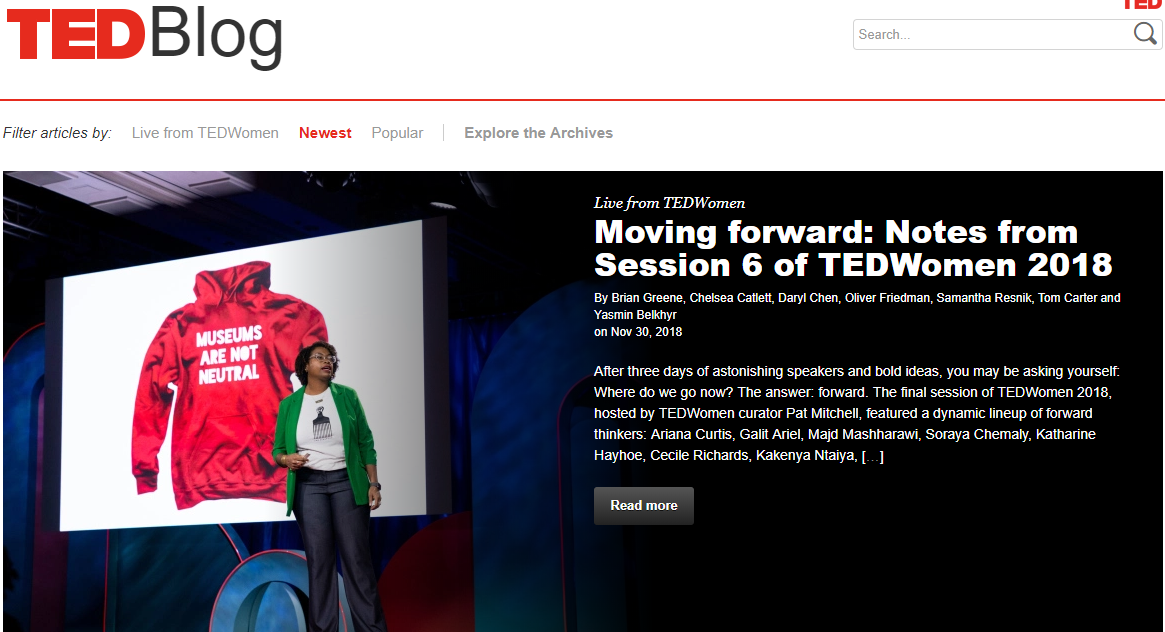 TED is devoted to spreading ideas, usually in the form of short, powerful talks (18 minutes or less). It covers almost all topics — from science to business to global issues — in more than 100 languages.
---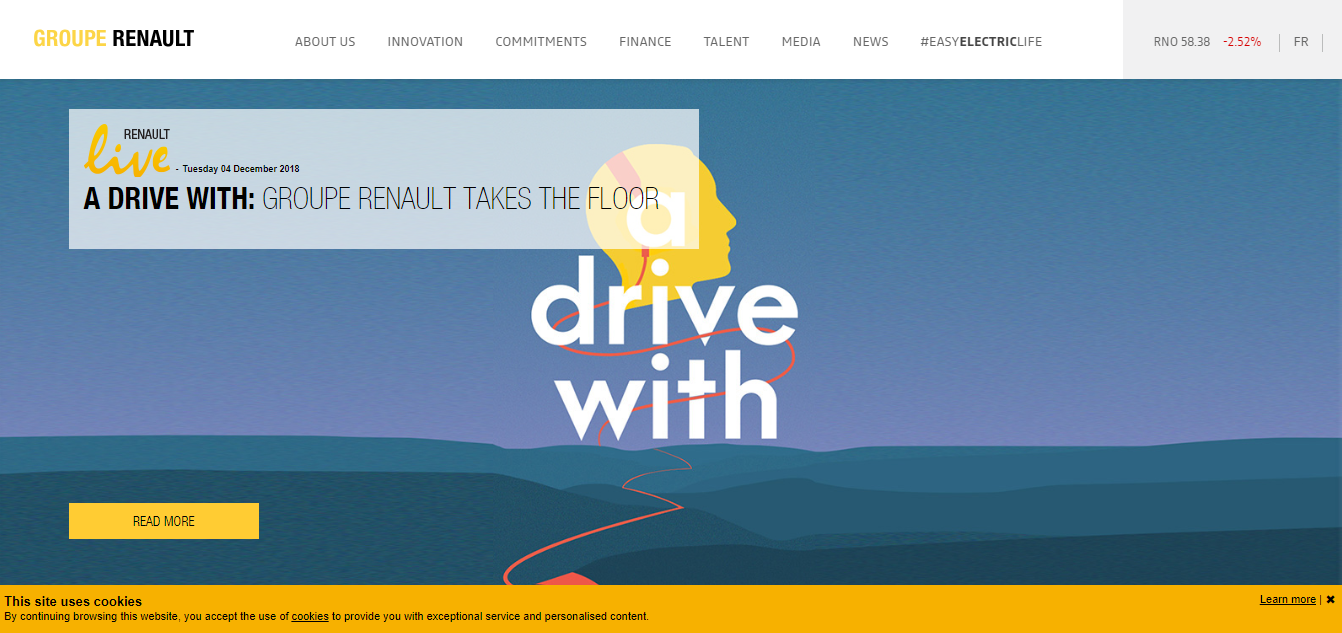 Groupe Renault is a French multinational automobile manufacturer that produces a range of cars and vans, and in the past has manufactured trucks, tractors, tanks, buses/coaches and autorail vehicles.
---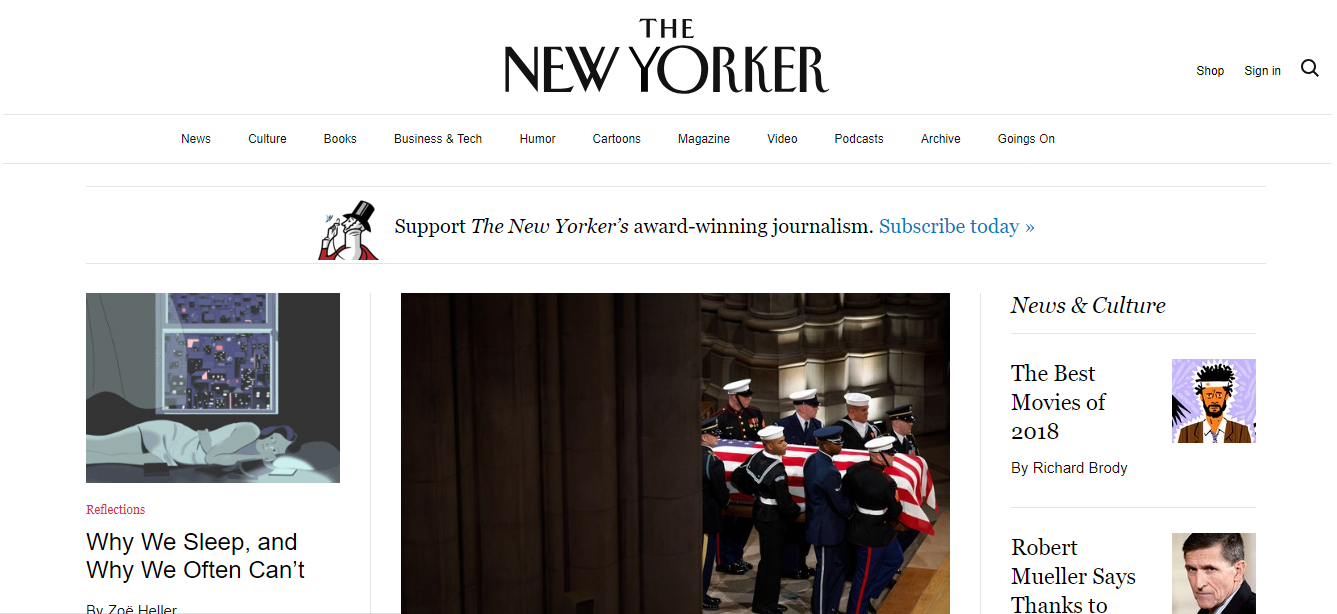 The New Yorker is an American magazine of reportage, commentary, criticism, essays, fiction, satire, cartoons, and poetry. The magazine is published 47 times annually, with five of these issues covering two-week spans.
---
MTV News is the news production division of MTV. The service is available in the US with localized versions on MTV's global network.
---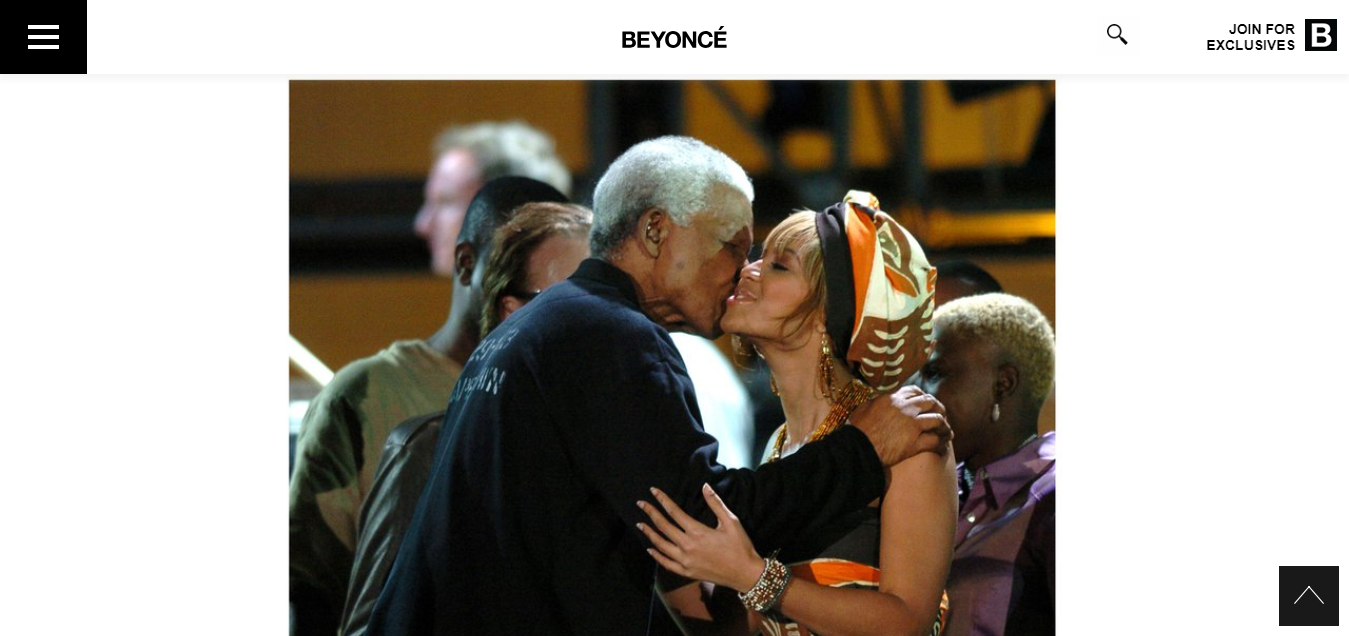 One of music's top-selling artists with sold-out tours and a slew of awards in the world use WordPress for her official website. This is a site that generates a lot of traffic and that tells you how powerful WordPress is.
---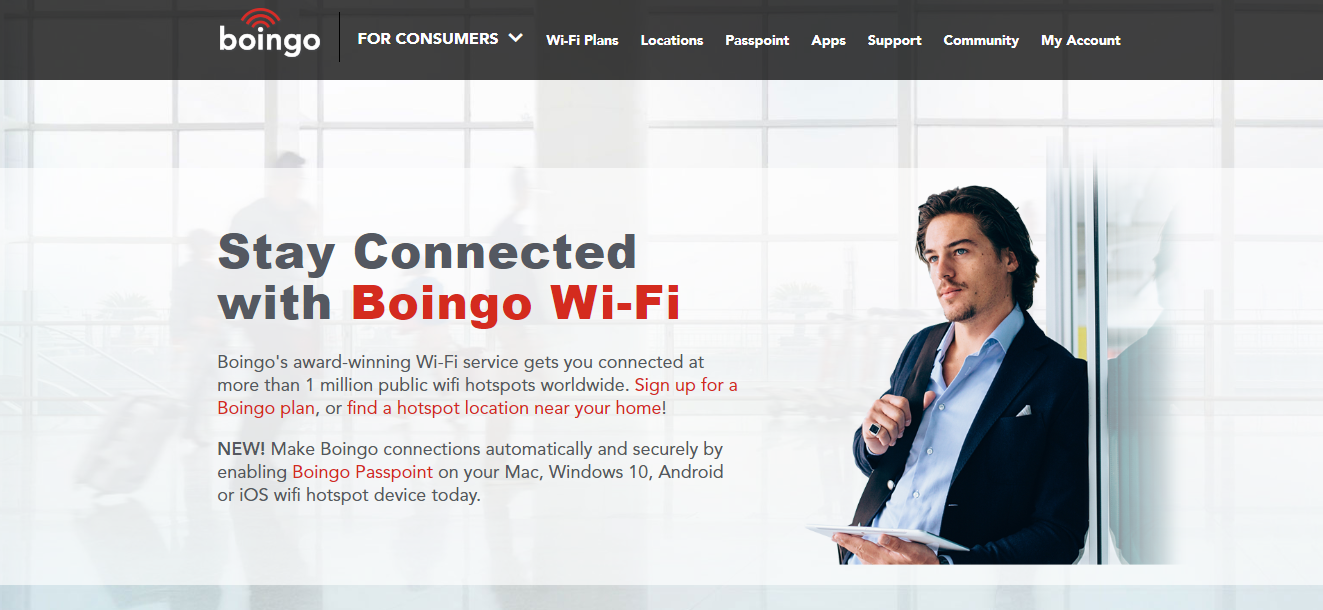 Boingo Wireless is an American company that provides mobile Internet access for wireless-enabled consumer devices. The company reports having over one million small cell networks for cellular extension services and Wi-Fi access that reaches more than one billion consumers annually.
---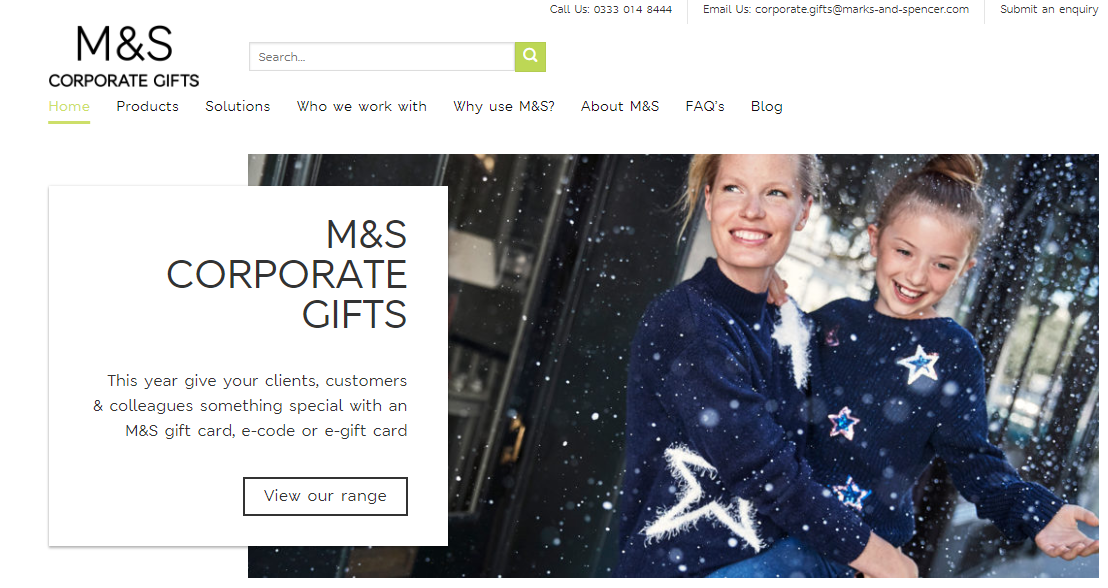 Marks & Spencer Group plc is a major British multinational retailer listed on the London Stock Exchange. It specializes in the selling of clothing, home products and luxury food products.
---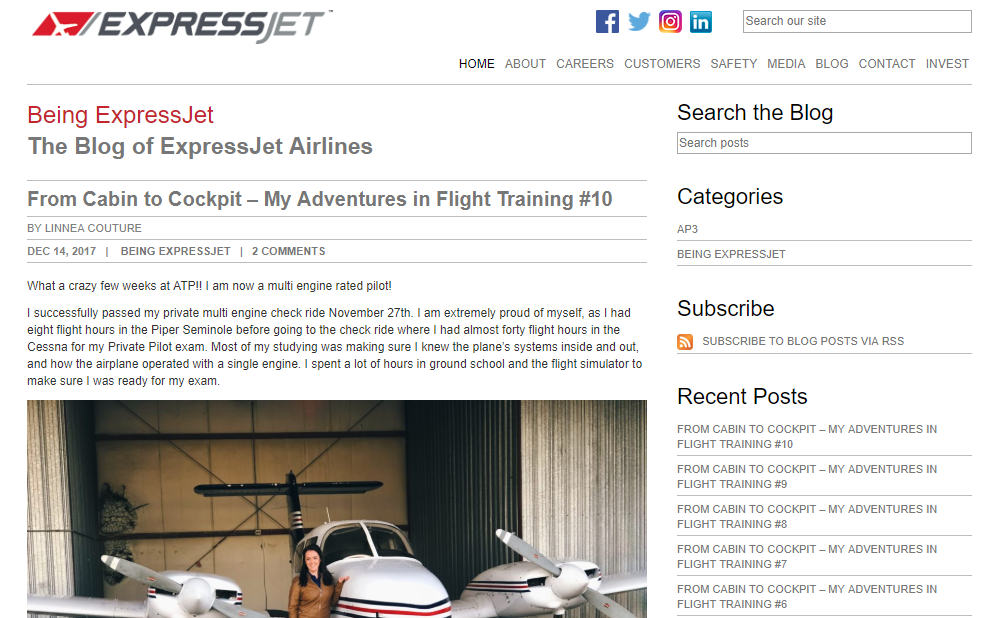 ExpressJet has nearly 70 years of flying history and today has over 3,000 aviation professionals dedicated to providing safe, reliable and caring service to their customers. Imagine such a huge company using WordPress, how reliable do you think WordPress is?
---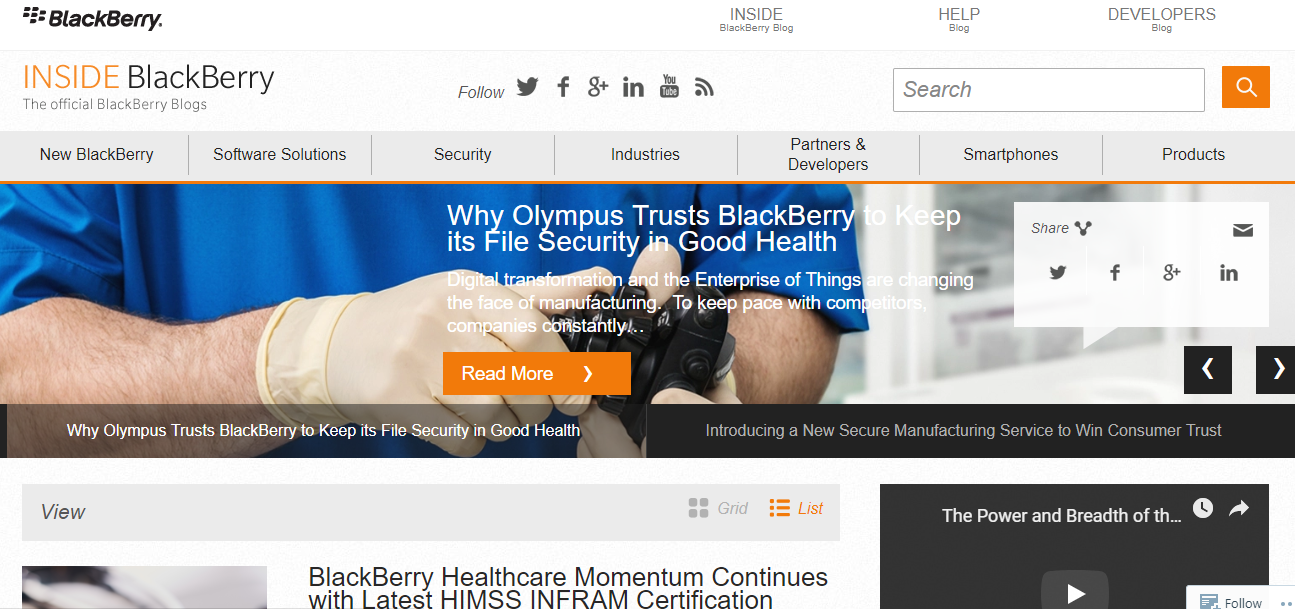 This is the official blackberry blog and it used the WordPress platform. They use this blog to give tips and advice to help people learn more about their devices.
---
Rotary Means Business's goal is to build business relationships among Rotarians based on the principles of the Four Way Test which talks about honesty, fairness, friendship and benefit to all concerned.
---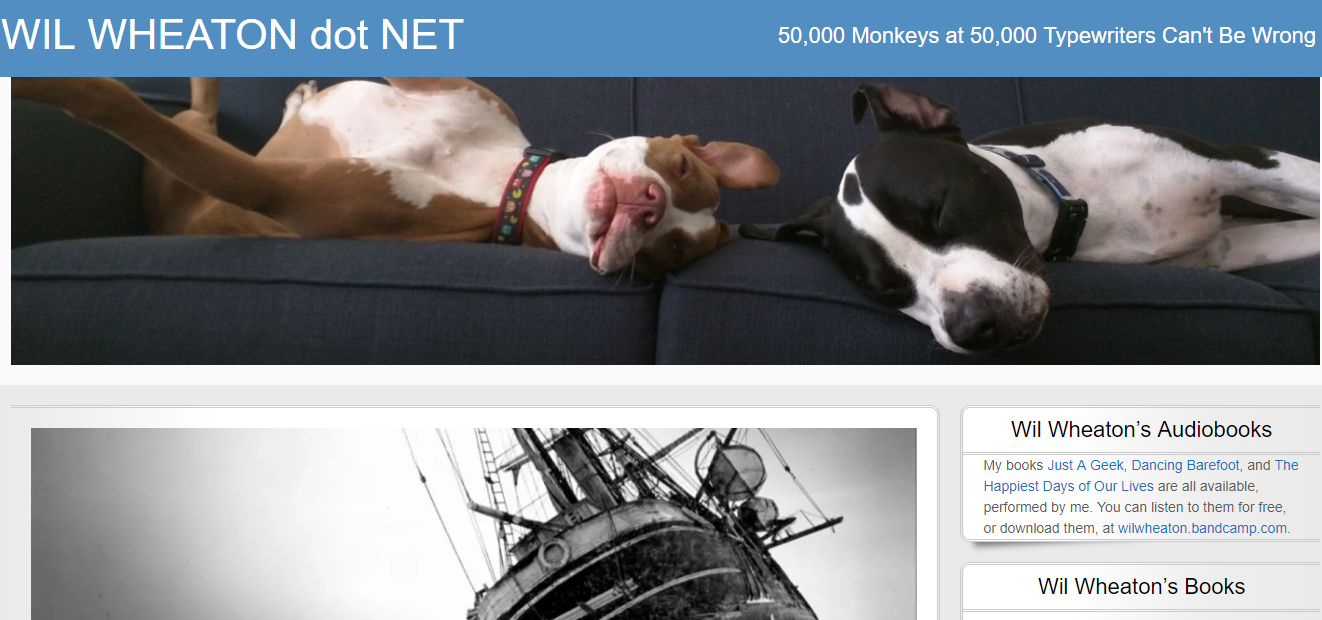 Richard William Wheaton III is an American actor, blogger, voice actor and writer. His official website has been designed with WordPress.
---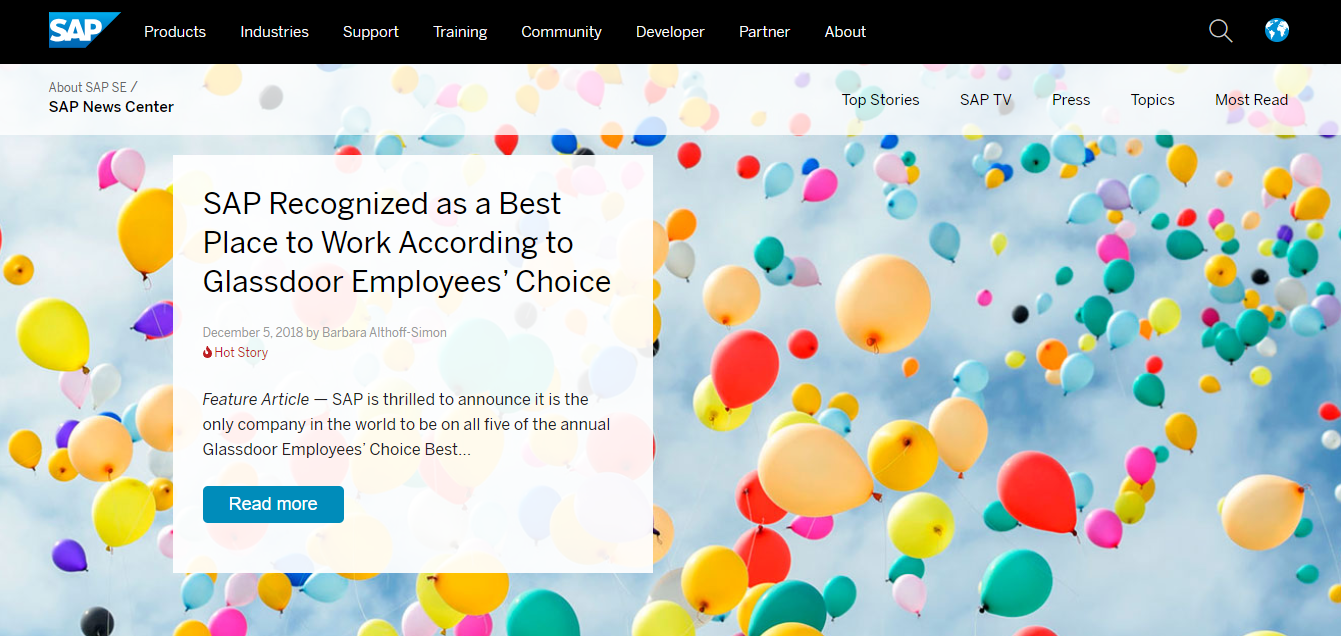 SAP official site for latest news and information from SAP, press releases and newsroom, in-depth feature articles on business & technology trends has also been designed using WordPress.
---
The Pulse Blog was created to help their candidates get a sneak peek into what it's like to work at Target. The blog uses the WordPress platform.
---
Conclusion
Those are just some of the biggest brands that are using WordPress for their blogs and websites. This tells you that WordPress is very powerful and you can use it for a website or blog of any type, no matter how much traffic it generates.